Part 9: The End of the Beginning
Well finally we come to the conclusion of this entire saga. Albeit very belatedly I have to admit. It's been a long road to document the whole journey from its inception to the conclusion, but here we finally are
To get straight into it, it was a chore to find accommodation for the night. Especially since it had to tie into whatever dinner plans I made. Initially I had planned for dinner to be at Tetsuyas instead of lunch, but unfortunately even 5 months in advance I still could not get a dinner reservation. This however turned out to be a blessing in disguise, as it would have restricted the boundaries of where I would be able to source accommodation.
My criterion was simple, it had to have an amazing view, ambience, and be a surprise. Also preferably I wanted to have a big bathtub with a Jacuzzi in it to relax, but that wasn't essential. I already had Jonahs in mind from the beginning because I've been there for lunch before many years ago, and it was absolutely divine. And I've heard many many good things about the newly refurbished guestrooms that they had. However at this stage in the game, I was already way over budget, running out of money, and it was cost prohibition more than anything that kept this idea initially on the bench.
I did however find one other place which wowed me, but however the geographic location was not viable. It was just too far away to get to on the occasion, so that has gone into the planning register as a place to take my baby another day. Nothing else I looked at struck a chord me with, they just didn't feel right.
So finally I decided to hell with it, I've come this far, spent this much, given 110%, lets just do it! So I went ahead and booked Jonahs for the occasion, and in the end it was all worth it.
On the day I wanted it to be a big surprise, as I was leading her on to think we would just be staying in a hotel around the city. Jonahs is situated on a cliff overlooking Palm Beach, it was an absolutely gorgeous place located far from the city on a little peninsula. It has a vast uninterrupted ocean view and a very intimate and personal charm about the place. It was a guesthouse with only 6 rooms or so and a penthouse suite, which is the one I booked.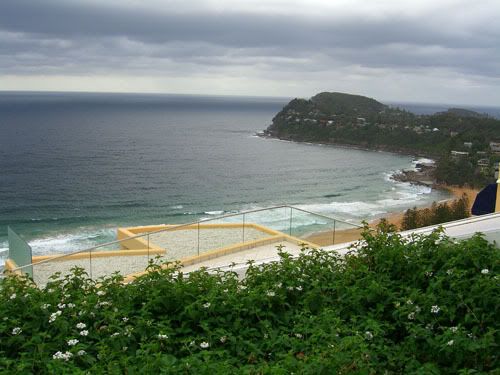 When we arrived all we wanted to do was rest, for it had been a long and exhausting day, especially given the early start. Not to mention also being an emotional rollercoaster ride for all involved. We spent some time just soaking in the relaxing vista from the balcony before falling asleep on the bed. We then showered, got dressed, and heading down to the cocktail lounge for some pre drinks before dinner.
I can't remember what it was called, but we had a delightful strawberry cocktail that we are going to try to replicate. God knows what was in it, apart from strawberries, but it was heavenly. Dinner was okay, Jonahs has a top class restaurant which blew me a way with a lunch I had years ago. But I guess menus are always hit and miss depending on personal taste. Seeing as most of it was seafood, and I'm not a big seafood guy, nothing really jumped out at me. After dinner we retired back to the room, to ruminate over the events of the day. It was still so surreal that we were actually going to be married. And for me after all that planning, everything went exactly according to plan! I was waiting for some inevitable failure or break down that just didn't come! Peachy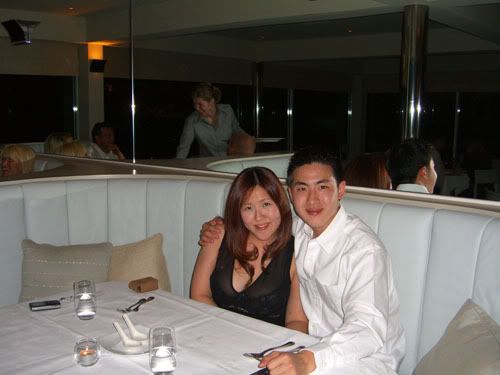 Breakfast in the morning was a experience I really enjoyed, sitting by the window on the edge of the cliff, soaking in the view whilst enjoying a hearty breakfast. Moments like this I wish were everlasting. After breakfast we took a walk around the guesthouse to capture what final moments we could of the place, the charm, romance, and intimacy of it all. After a final round of photographs we headed back to the room to back and check out. And on cue, as if the sky itself were sad to see us go, it began to rain. The timing could not be more perfect, as a day earlier and everything would have been ruined.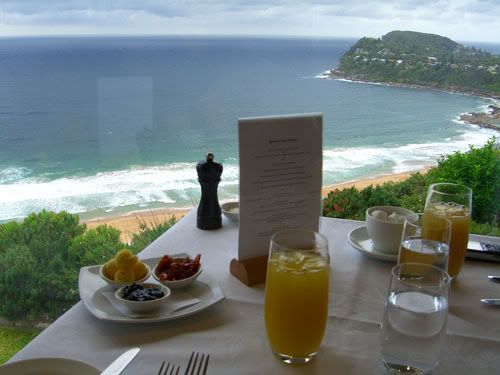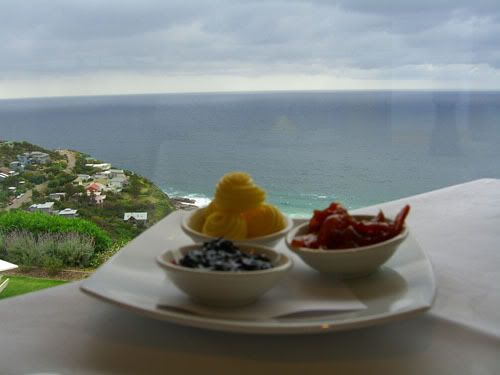 And there it is, the conclusion what was definitely a day of days. A day of moments that I would never ever forget, where everything was just perfect. Moments that were and with a woman who was.
The road leading up to this day was something that had been planned, orchestrated, and executed by myself. The next road I take will not be one I take alone, but one that will be with the woman I love by my side, and walking with me to its eventual conclusion. The road to the wedding. Now that I'm sure… will be another story.