We managed to get in 2 massage sessions at the Away Spa during our time there. We had actually booked these a few months prior just in case. We didn't want to chance upon getting there only to find out that all the other honeymooners had booked all the slots out! We opted a hot stone massage on one occasion, and their house special on the other. Both were great as would be expected, however there was too much fiddling around with the hot stones which translates to wasted time. Getting the stones out from the warmer, positioning them on your body, etc etc. It felt really good! But the time spent with all that could be better used feeling me up.
The Spa itself was stunning as can be seen from the photos. By far the most serene, tranquil, and relaxing Spa environment I've ever been in. On the first occasion we went, it was during the tropical storm. It was absolutely hammering with rain at the time. So although we greatly enjoyed the massage, before and after, there wasn't much ambiance to enjoy. We couldn't really just laze around on the lounges and soak in the surroundings. Although there's something to be said for being all warm and cozy in a little hut, and hearing the storm blowing itself silly all around you. It's quite soothing
The massage itself though excellent, still doesn't top the list for the best massage ever. The Four Seasons Hong Kong still maintains that award. But a great massage was still provided here nonetheless! The downside? Well I had to for the second time wear one of those awful disposable G-Strings. Argh… Count yourselves thankful didn't post a photo of that!
The Away Spa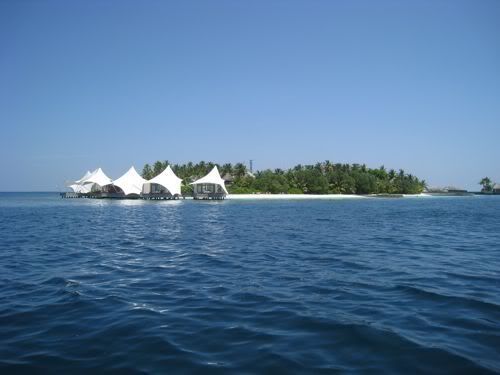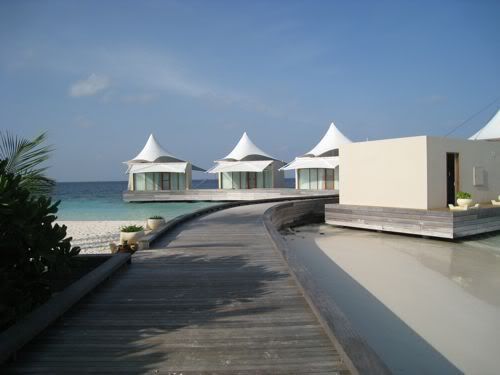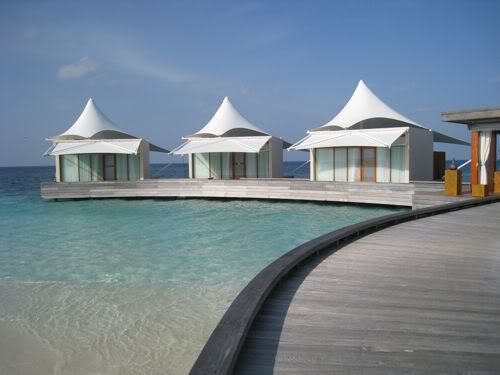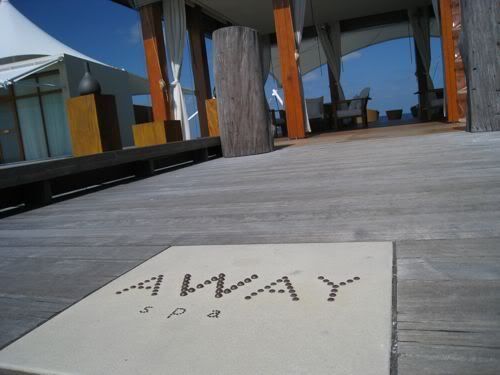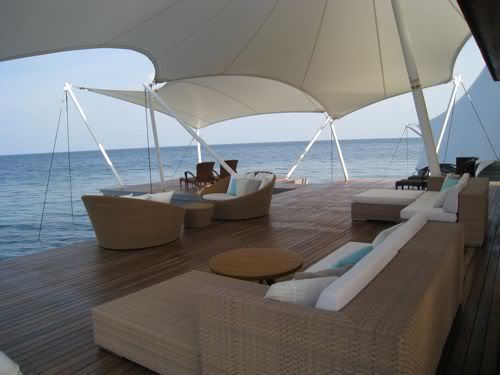 Cute Baby Reef Shark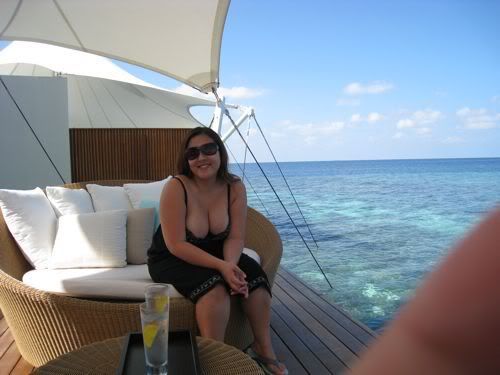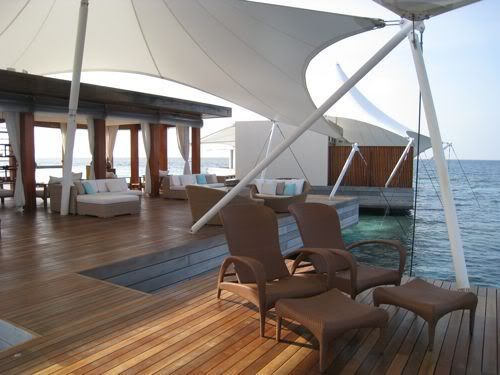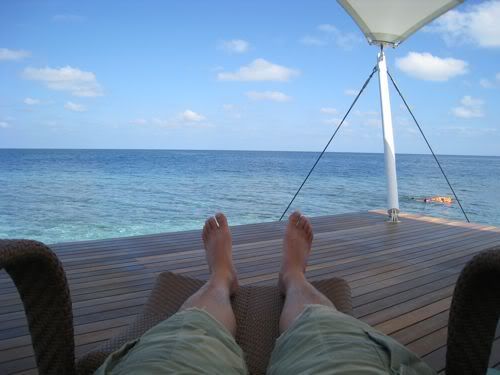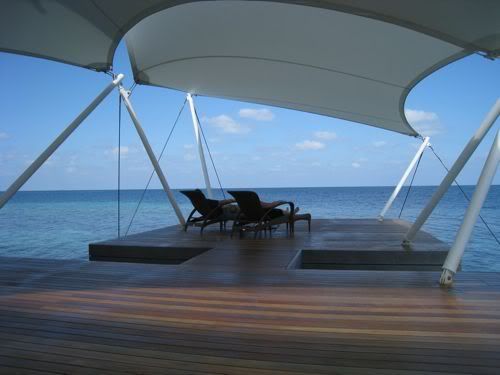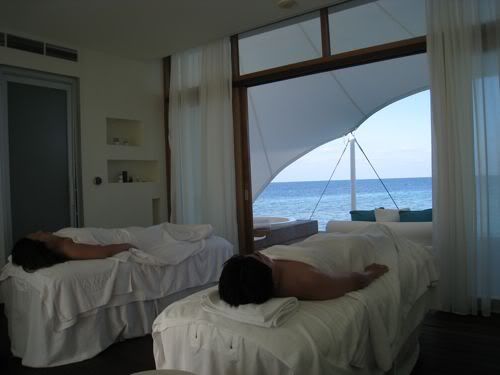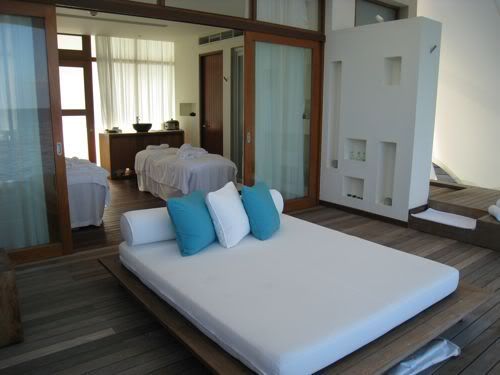 Dark & Stormy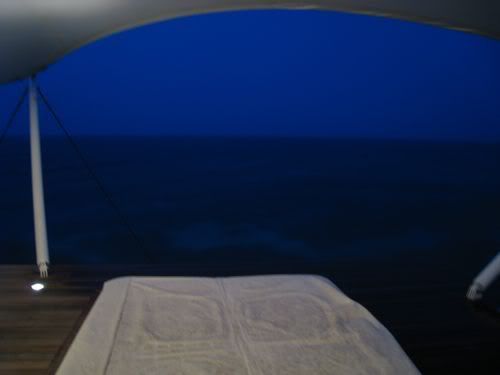 Complimentary Fruit Sushi and Chocolate Sticks
Fruit Iced Tea
Video Tour of the Spa