One of the big reasons that cemented our decision to go to the Maldives was the diving. Basically we had last year gotten our Advanced Divers certification, and purchased all our own equipment, in the knowledge that our Honeymoon would have a huge dive element to it. Although granted, we didn't realise how much!
All up I think we got in about 8 Dives and also on impulse ended up getting our Advanced Air Nitrox Certification too whilst there. The unfortunate downside of this was that we actually had to do studying for the exam! So we ended up having to spend some solid and valuable hours of the trip reading through the Nitrox text books to prepare for the exam. Grrr… I forgot just how much I hated studying!
The diving here at the Maldives kicked the crap out of our last dive trip to Cairns. Granted, this may be so because at the time the conditions up there weren't too good.
The dive centre on the island running the dive trips was "Down Under". After the last frightening experience we had when diving solo, we decided to dive with the local dive guides every time. Apart from reminding you to keep track of all the things that inexperienced divers like us (or me anyway) tend to get distracted from, then know where all the cool stuff is.
It's a good thing we bought the underwater case for our IXUS860, because I certainly gave it a workout this trip! I have to admit that it was quite tought at times to fight the strong current as well as try to take a decent photograph. At certain dive sites, the current was so strong that you'd be swimming absolutely as hard as you can, and only be making the barest of forward momentum. You'd end up having to cling to the reef to take a breather, then continue again. Pretty tiring stuff!
This post has officially the most photos in a single post that I've ever done. So I'm not even going to bother to caption them like I normally would.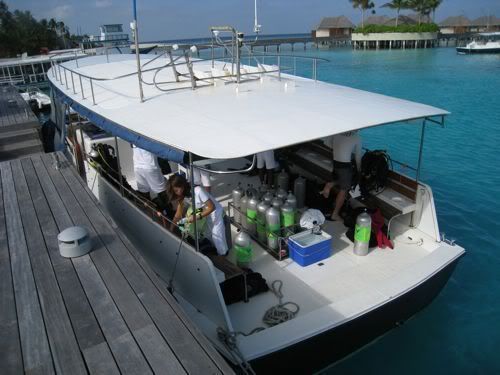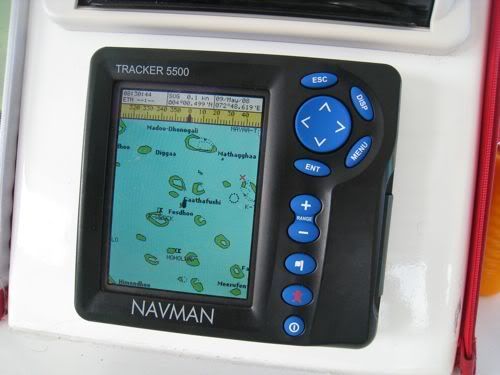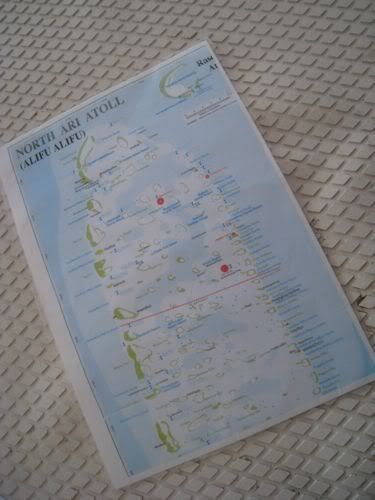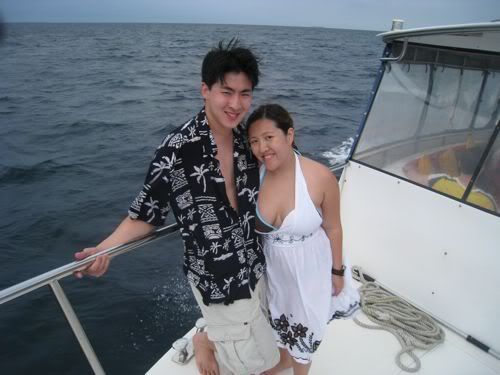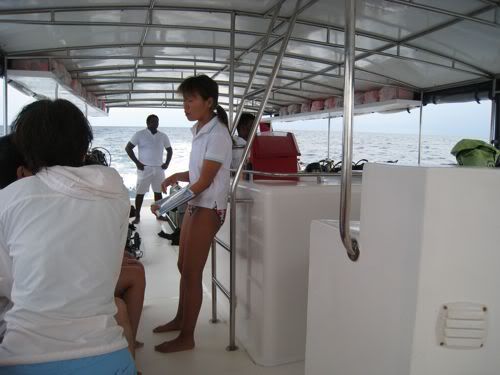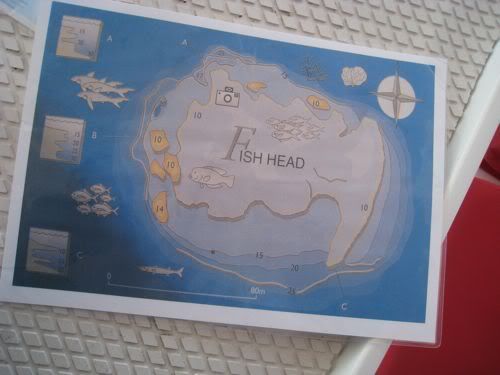 Video of the Massive Napoleon Wrasse
I just can't describe how bloody huge this fish is. At up to 2 metres in length this fish can get absolutely HUGE!!!! It was so curiously and friendly, simply swimming up to everyone and just staring at them. You could even stroke the fish and it doesn't really care. A true gentle giant.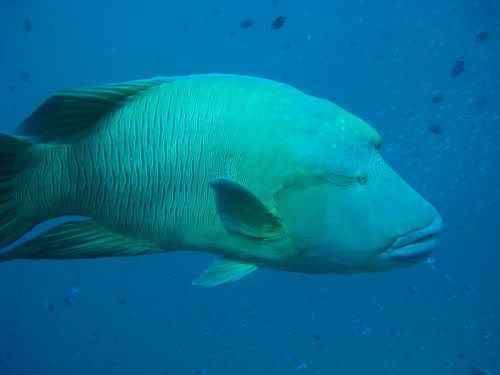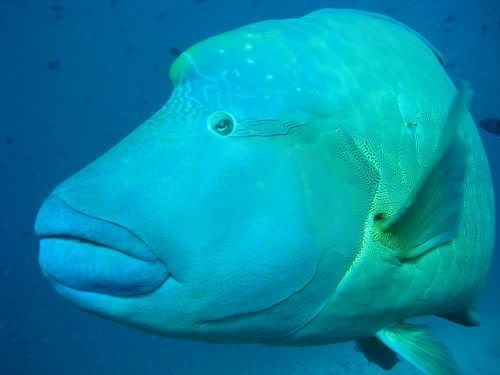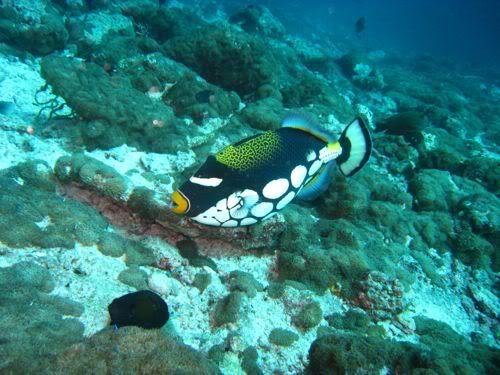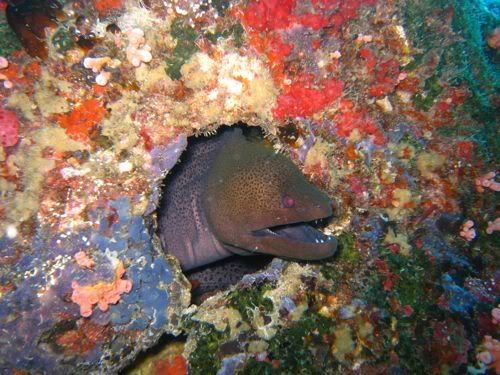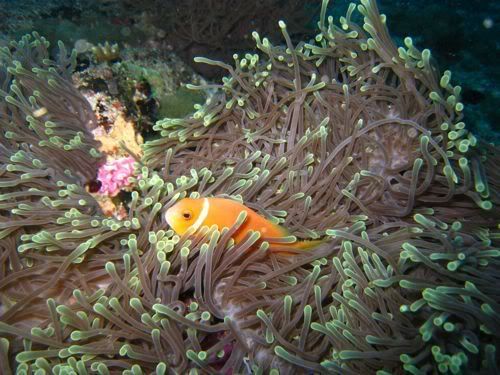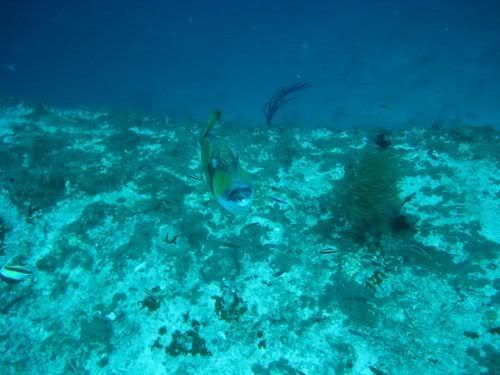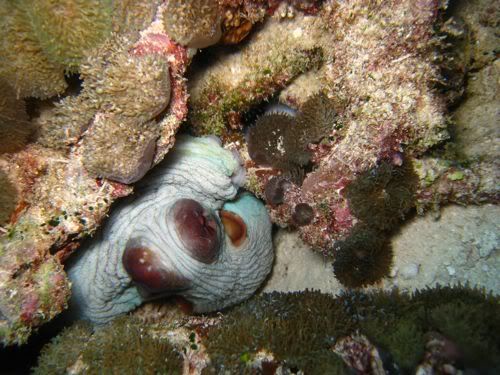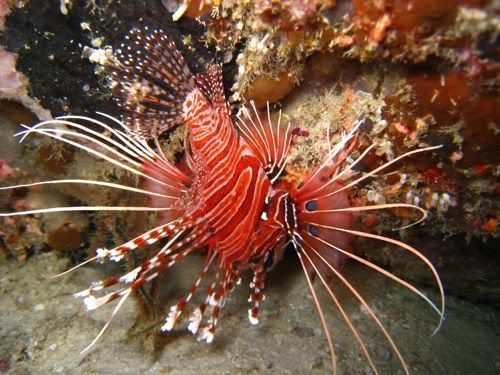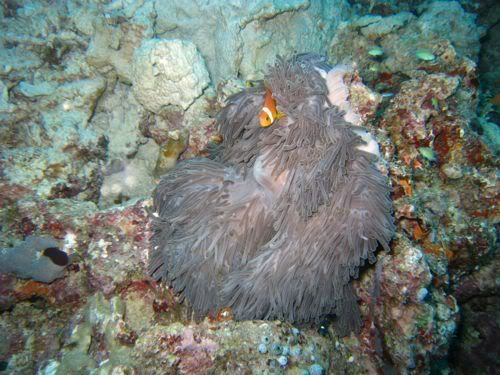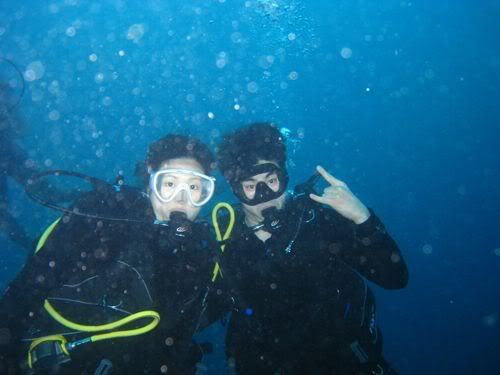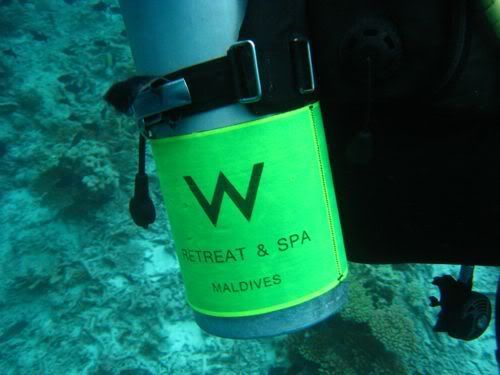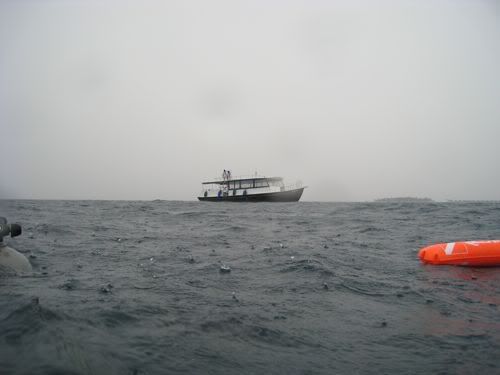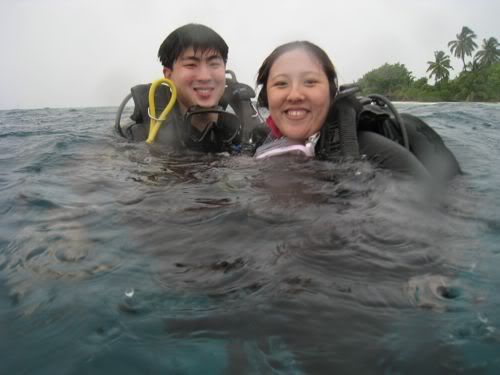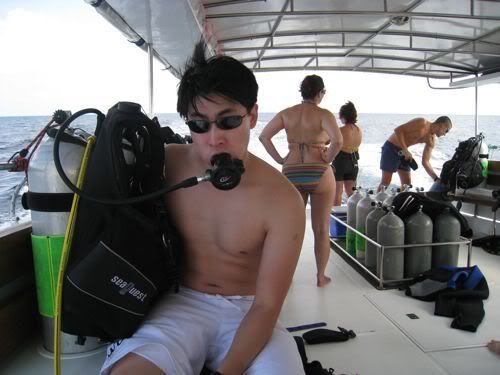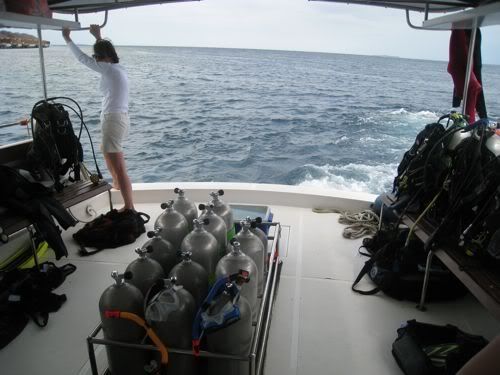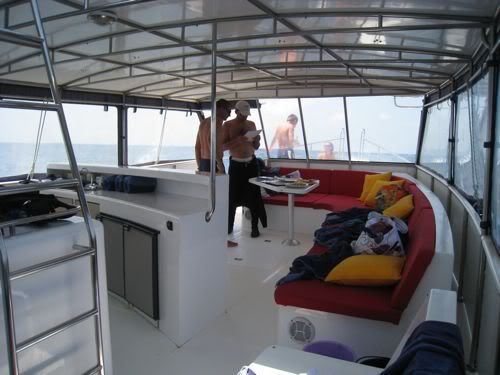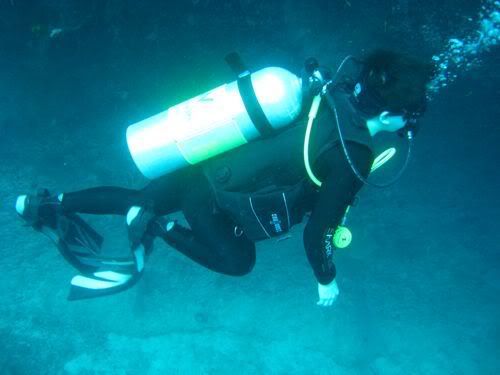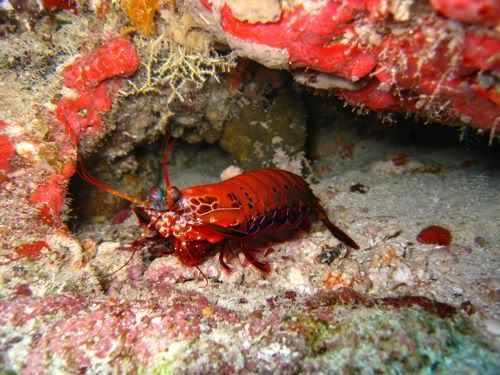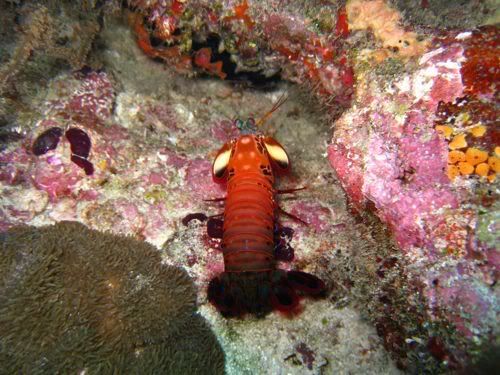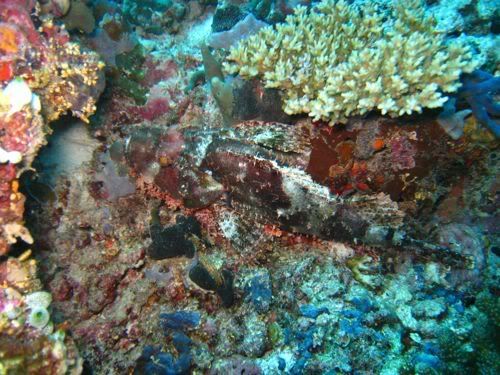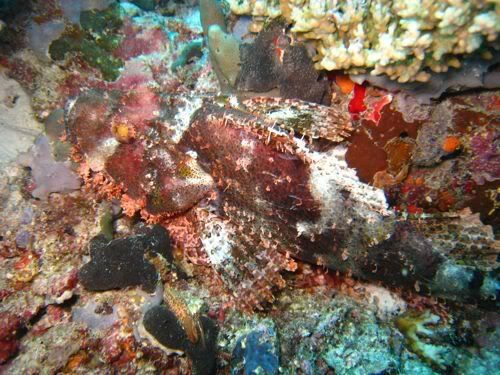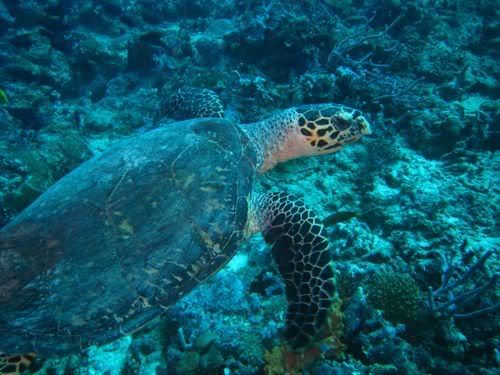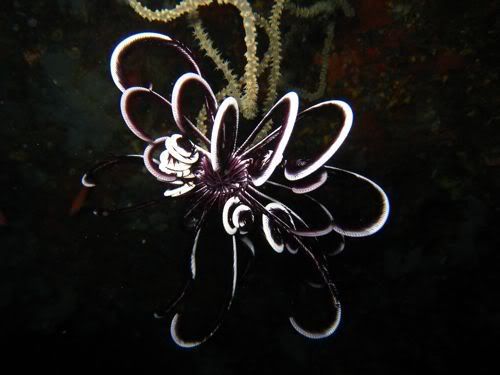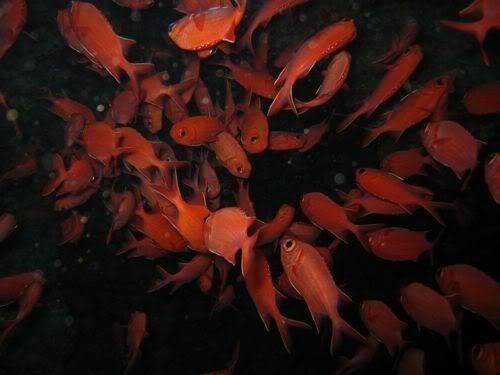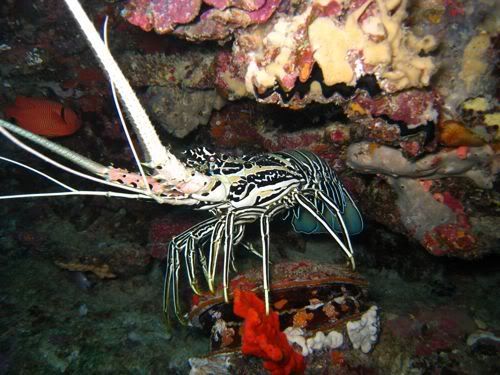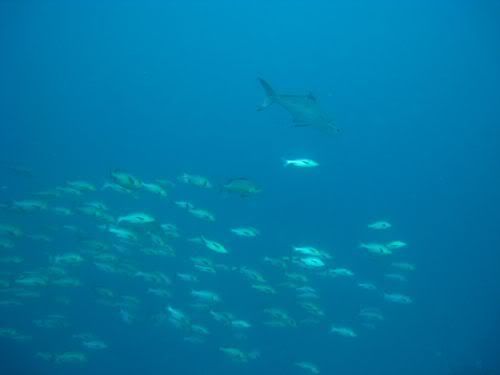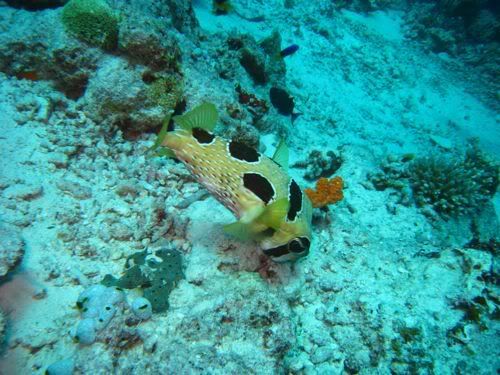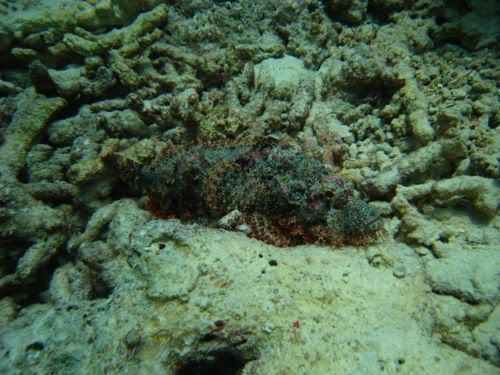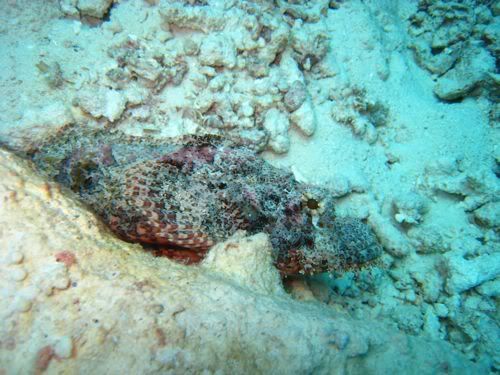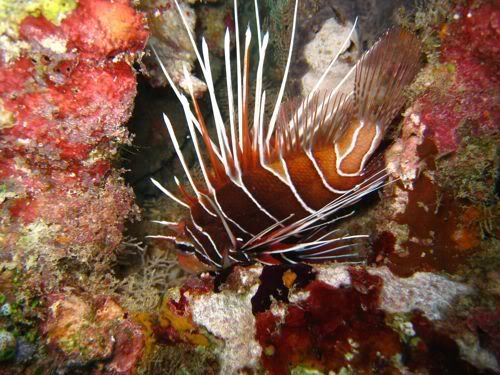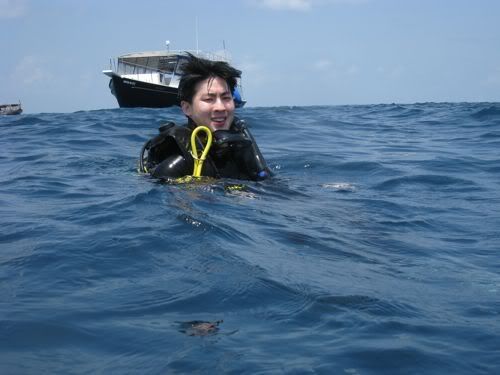 Our first wreck dive!
We were naturally super excited about our first wreck dive. This was one of the big motivators for us to get our Nitrox Certification. So we could have more bottom time down there. I have to say it was pretty awesome. The visibility wasn't that great, and the current was quite strong, but nonetheless a great experience.
Video of Fesdu Wreck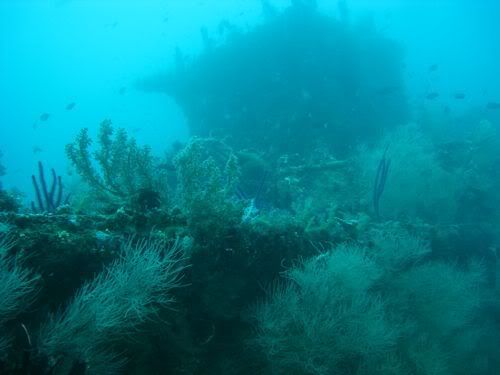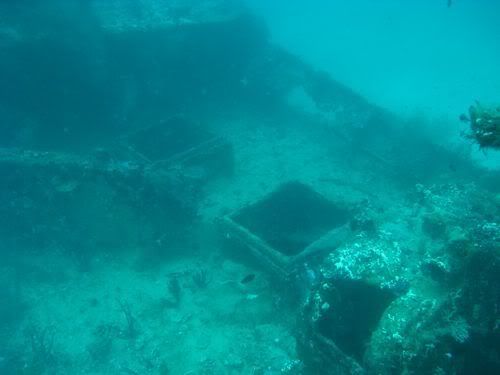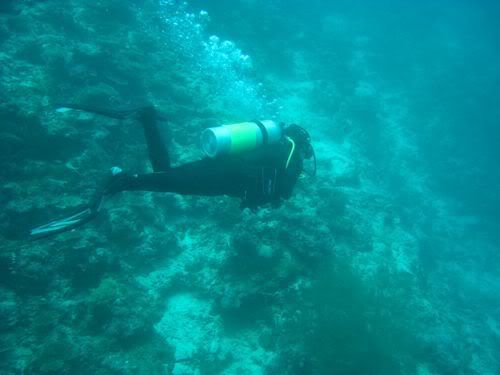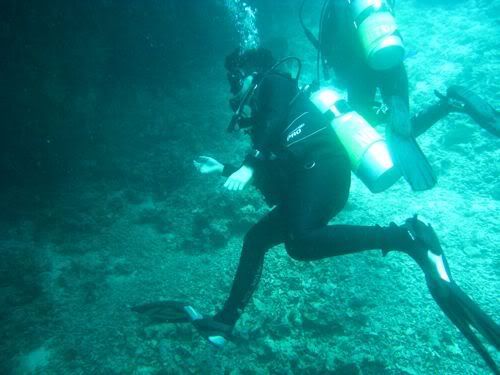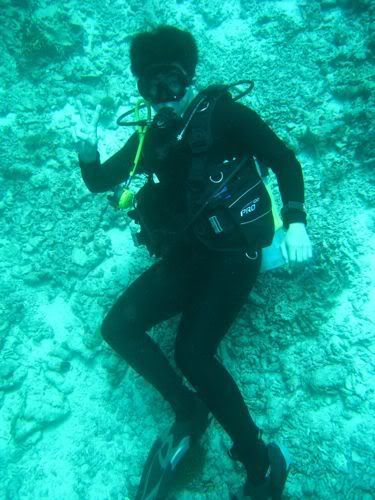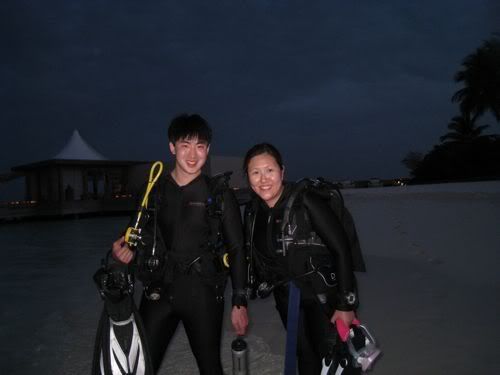 Video of Night Dive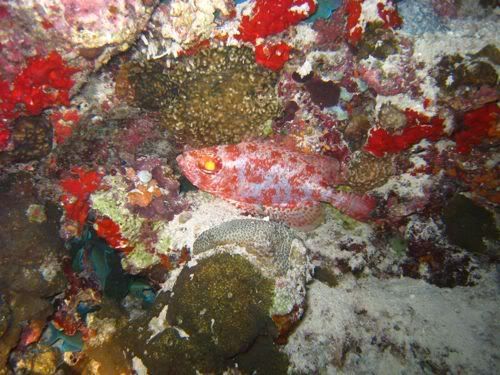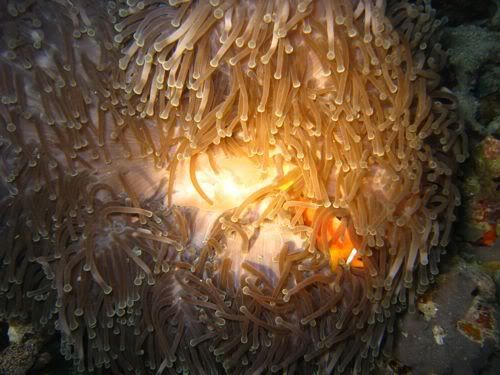 Sleeping Parrotfish in Mucus Bubble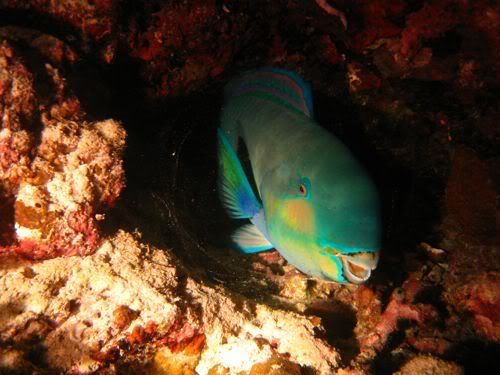 The night dive was awesome. The best thing was seeing the Parrotfish inside it's protective mucus bubble. I've wanted to see this for so long but was not able to on the last trip. But we got to this trip! Basically when the fish goes to sleep at night, it blows a protective bubble of mucus around itself for security. Exactly how this is supposed to protect it, I do no know. But it can only blow it once a night so if a diver with itchy fingers comes along and pops it, well…. there it goes! I have to admit it was tough to resist popping it. And it wasn't one of the small Parrotfish, it was one of the large ones! So cool…. You can see the bubble in the photo and video.
Video of Sleeping Parrotfish
Exam Time!!!