There's just too much food to hammer into one post, so more splitting is going to be done. First, I'm going to start with our special honeymoon candlelight dinner which the resort had organised for us.
It was a 4 course meal that was served on a little platform that stretched out from the beach into the water. They had set up oil lamps all around it and on the walkway leading back to the beach. When lit at night, it was absolutely stunning. This was definitely the most romantic dinner I've ever experienced. Pitch dark surroundings, the sky bursting with flickering life. The sound of the surf all around you and the wind rustling through the trees. We had our own private waiter at our beck and call whom was there to serve us and only us.
It was absolutely wonderful. The ambience, the mood, the food, and especially the company.
Video of the Dinner
Scallop Starter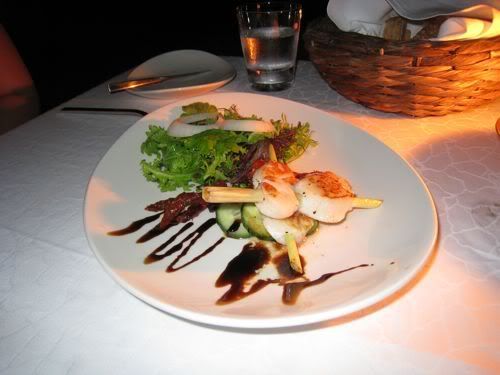 Lobster Entree
Rare Rib-Eye Main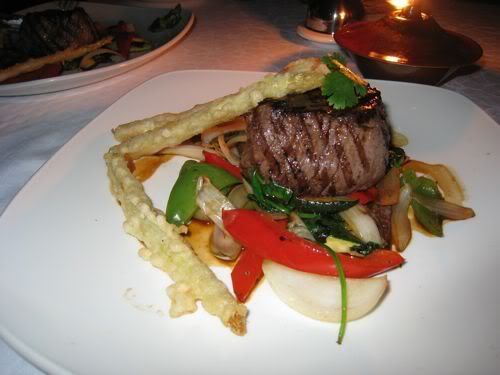 Dessert
A Perfect Evening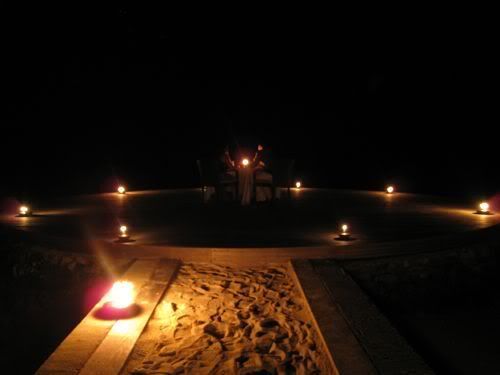 And here comes Fire. The BBQ restaurant at the resort. The restaurant is adjacent to the beach and is located in the heart of a tree dominated surroundings. It really gave you the feeling that you were on an island (which you are), and not in a restaurant. The seating was loosely scattered around, though away, from the central bonfire and against the border of trees.
This was a BBQ Buffet, kinda like Churrasco if you will. This restaurant is definitely not for vegans as meat completely dominates the menu. You can choose from a selection of spit and roasted meats, curries, naan straight from the Tandoor, and best of all…. fresh fish. Fresh caught fish and other cuts of various seafood, cattle, and poultry and are laid out for you on ice. And you just select the one you'd like, and leave it up to the chefs to work their magic. The food tasted absolutely beautiful, the fish as one could imagine, incredibly fresh.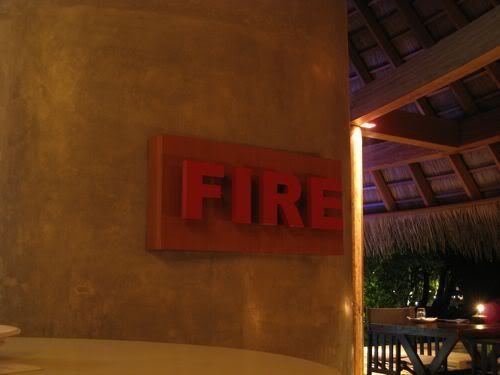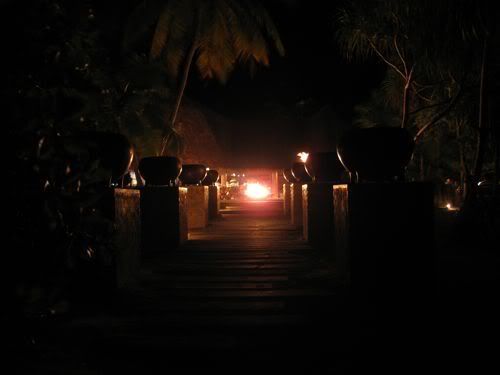 Lamb on a Spit
Local Curries
Fresh Meat and Salads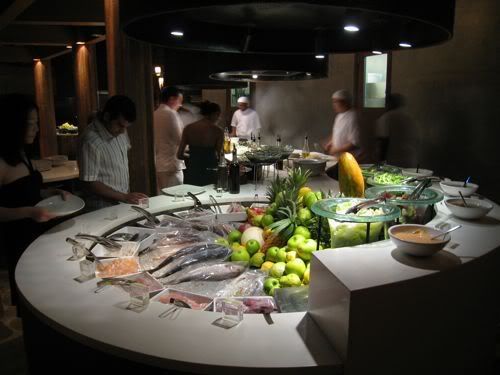 Amazing Array of Fresh Fish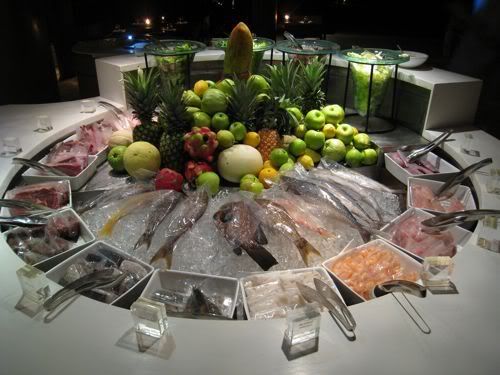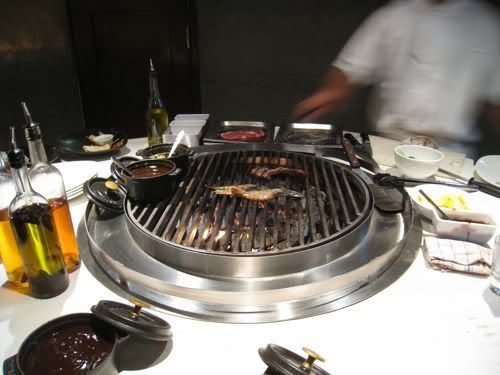 Skewered Marinated Meats
The Tandoor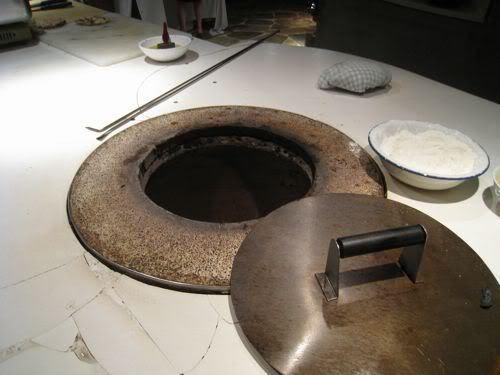 Central Heating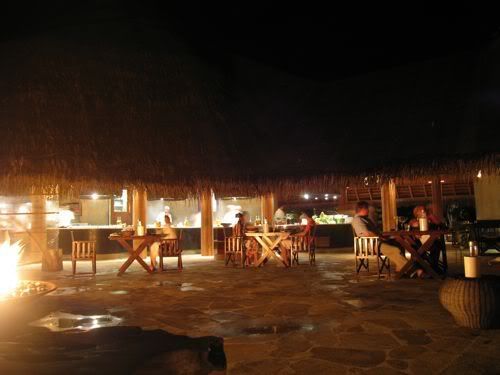 Kinda Newly Weds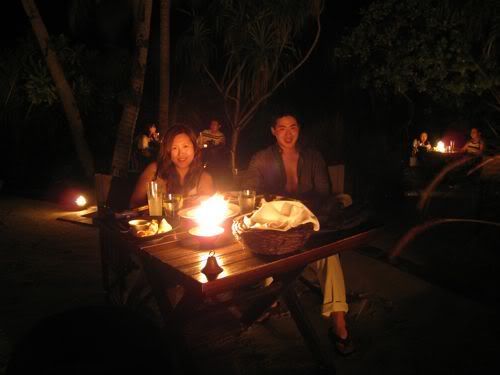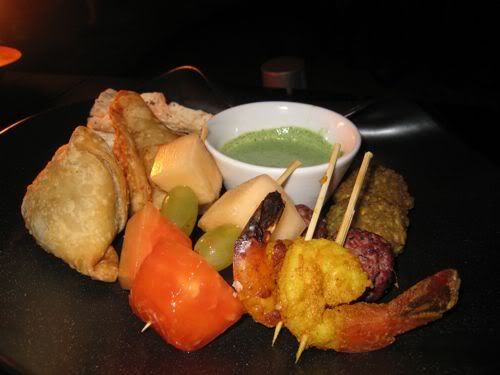 Roast Pork
I have to say the roast port was incredible. I'm always a fan of roast pork, this one definitely pandered to my desires. Tasty and succulent, I have to say this was done to perfection. If was the sort to indulge in a sick erotic barnyard fantasia, I'd be rubbing this toasted swine against my loins. It was that good, and thankfully, I'm not that sick.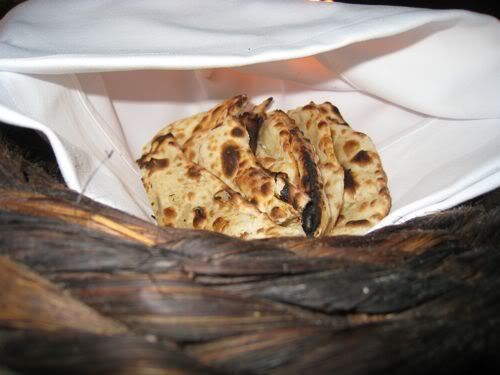 Fresh Snapper… Absolutely superb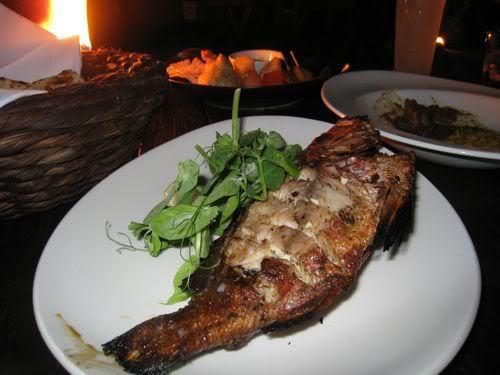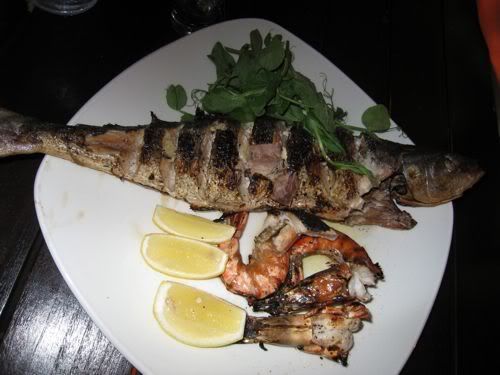 Orange and Tequila Shots… Tasty!
Churros, Ice Cream, and a Fruit Salsa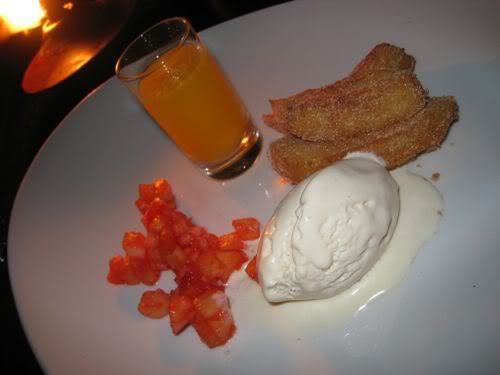 Like everything else, the fresh made Churros were excellent. Piping hot out of the deep fryer and made on request.
Awwwwwwwwww………..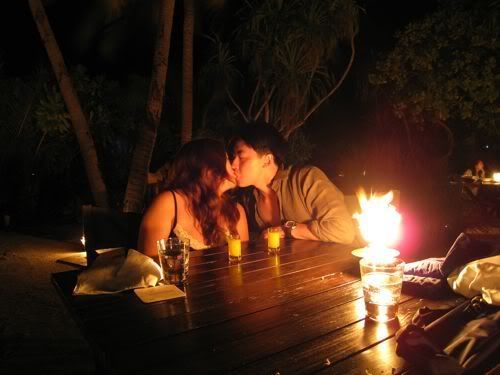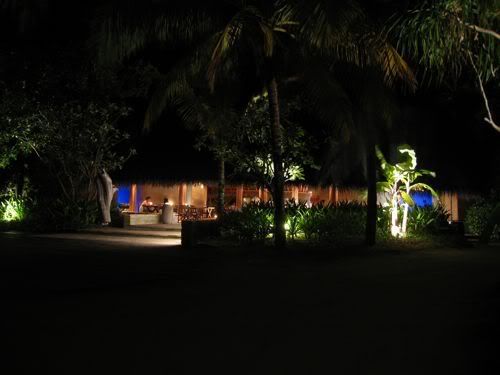 It was a terrific dinner indeed. We would have loved to return there a second time but unfortunately, didn't get the chance. Next time…
I've no doubt we'll be back!