And so the it's hit that point in any extended multi-part post where I'm finally starting to increasingly lose interest and procrastinate. It happened with the Wedding post, it happened with the "The Story of Us" post (still procrastinating finishing that), it happened with the Proposal post, and now it's happening to this post. Too many cooks spoil the broth, and too many posts spoil the enthusiasm.
But I think we're finally almost done. Anyhoo, to get down to it, these are photos basically from all over the island. Just random bits and pieces that are all getting lumped together. And so here we go.
Our Favourite Swing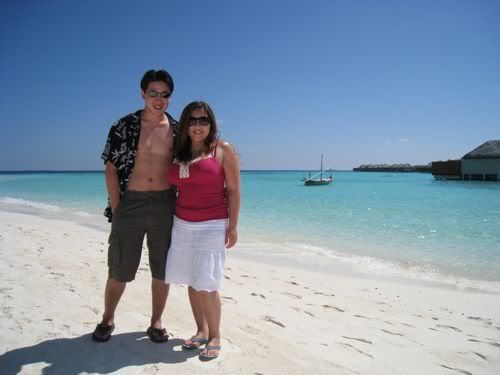 The Pool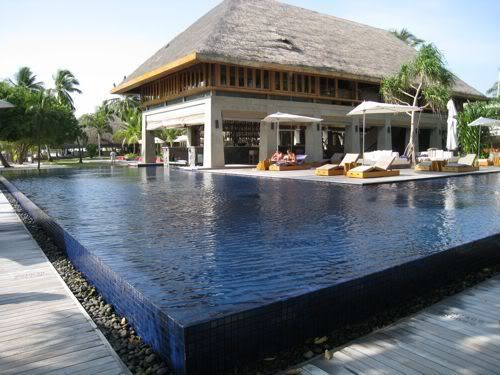 The Swim Up Bar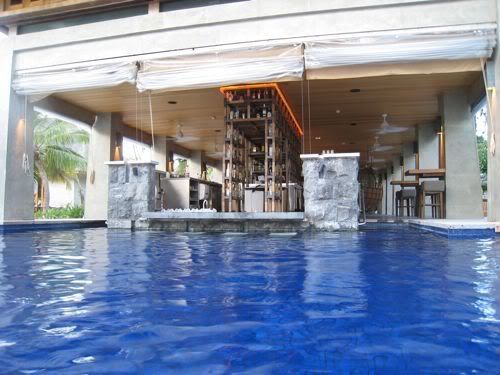 Cocktails
Why Hello Sailor!!!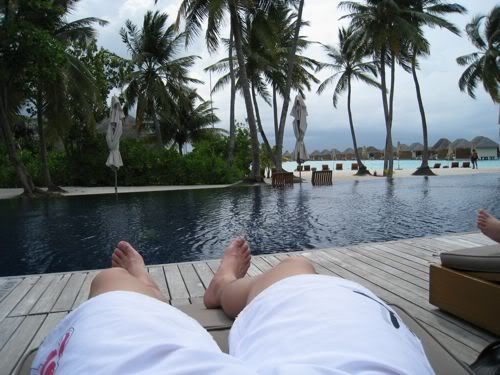 The Spa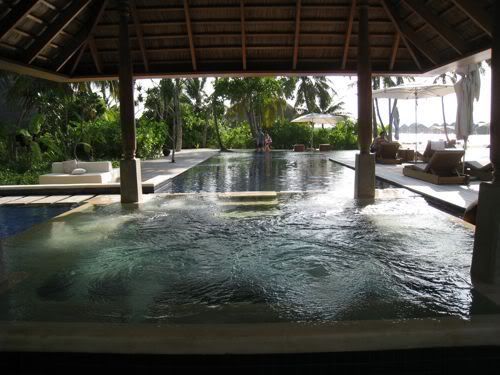 Spa by Night
Recreational Area with Internet and Pool Tables Upstairs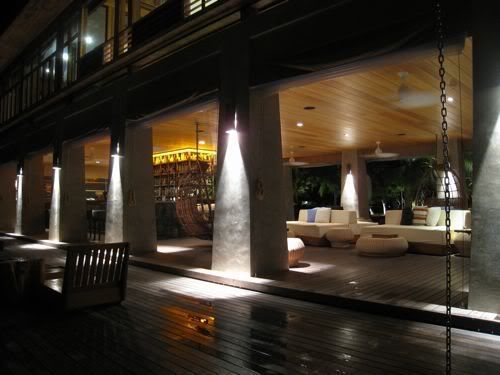 One of the Bars
Stairs To 15 Below
15 Below- The Nightclub
Given that this is primarily a Honeymoon resort and a place for those that want to unwind and relax, I can't imagine this club ever being used all that much. That being said, it was still kinda cool!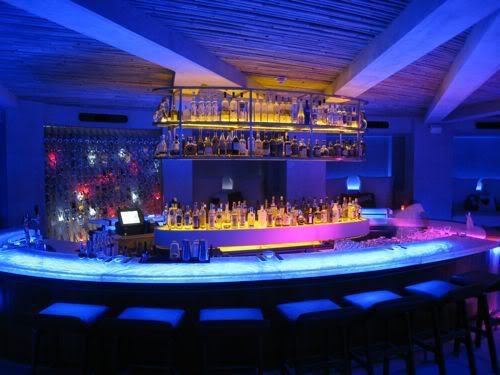 Snack Shacks!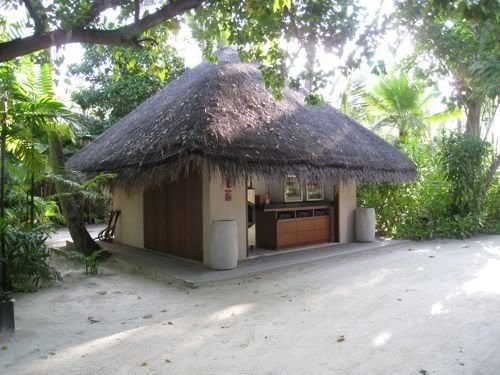 These were like the most awesome thing ever. You had these snack shacks scatter liberally all around the island. They provide free refreshments such as drinks, ice creams, and ice. We hoed into these babies countless times through the day. Not just any ice cream mind you, an unlimited supply of freen Ben & Jerries!!! I lost count of how many tubs of Cookie Dough ice cream we must have burnt through. It's a small little touch that doesn't cost much to them, but makes a world of difference to the guests staying on the island.
Snack Shack by Night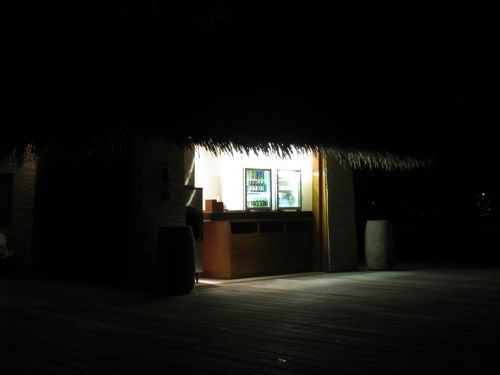 Our Resident Snack Shack
Inside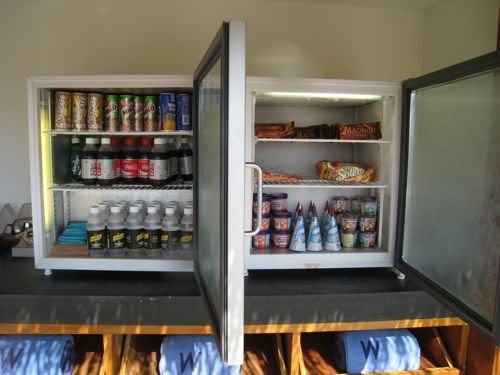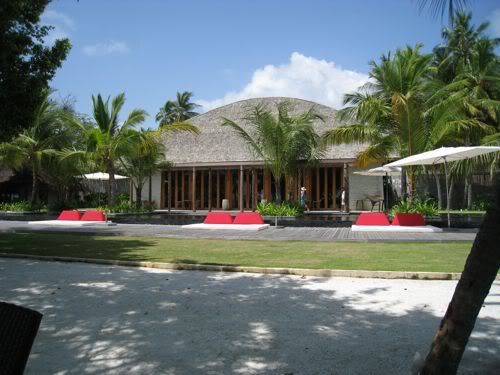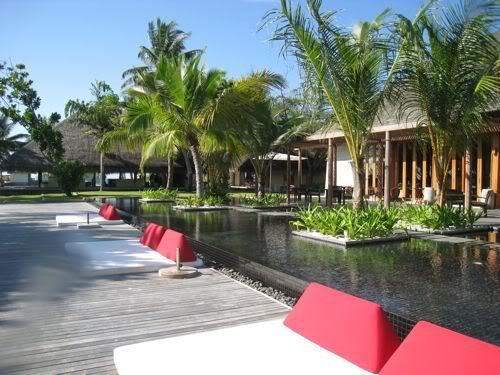 Our Favourite Beach Chairs on the Island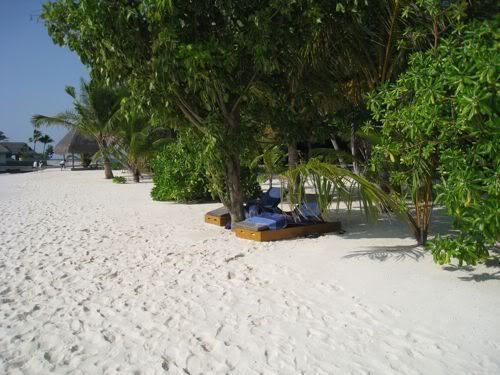 It's for the sunburn! Really!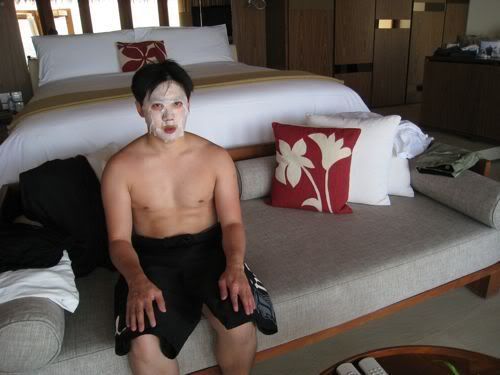 Our Ride To Fail Town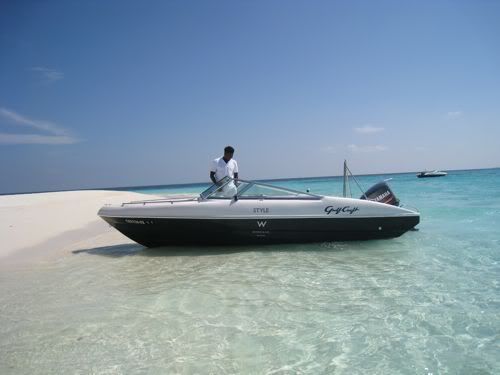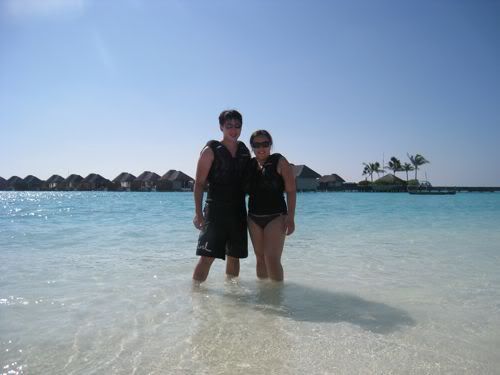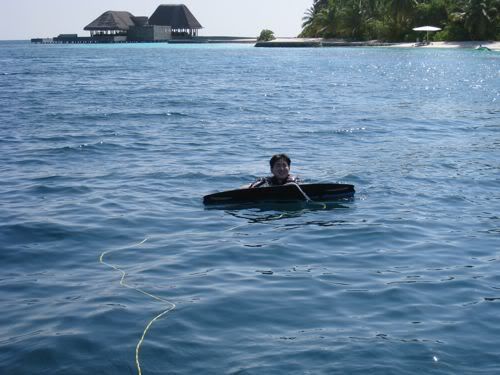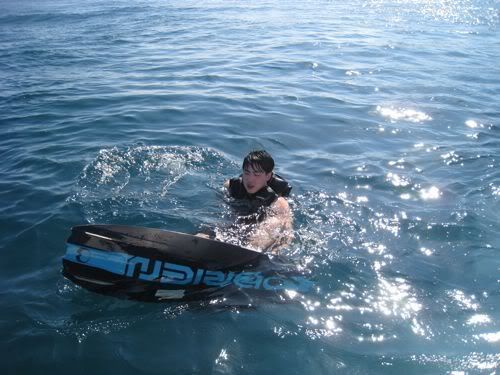 Okay, this was my first ever attempt at Wakeboarding. I've never done it before. Now being relatively good at sports and having a decent sense of balance, I figured "How hard could it be?". Despite Erica and the instructor both advising me that it really was not that easy, I stubbornly thought that given a test run or two, I could pick this up in no time! Oh how wrong I was…. Attempt 1… Fail. Attempt 2…. Fail. Attempt 3…. Fail. *fast forward* Attempt 11…. Fail…. Attempt 12…. Fail.
The more and more I tried, the more and more I tasted saltwater. Until we ran out of time. I would almost get out of the water an on my board before losing it again…. argh! Thankfully, Erica fared no better than me and as such allowed me to salvage that little bit of dignity
Damn egos…. Ok, maybe I'll try waterskiing first time!
Going Fishin'!
I really wanted to go try the Maldivian Night Fishing as I love fishing. Erica has not been fishing before and so I was keen for her to try. Fishing is one of those love or hate things, so fingers crossed that Erica would enjoy her first experience and get hooked on it! (no pun intended). It was awesome fun with some incredibly huge fish getting caught on the hand lines. Erica pulled in two relatively large snapper, whilst I caught 3 smaller fish. What really frustrated me was seeing some china girl whom obviously squirmed at everything pull in this HUGE Grouper!!! Noooooo….. where's the justice???!!! That should be my fish! MY FISH!!!
Our of the entire group we caught the smallest fish. Some of the others were pulling in absolutely huge snapper and grouper as can be seen in the last photo.
Erica with her Catch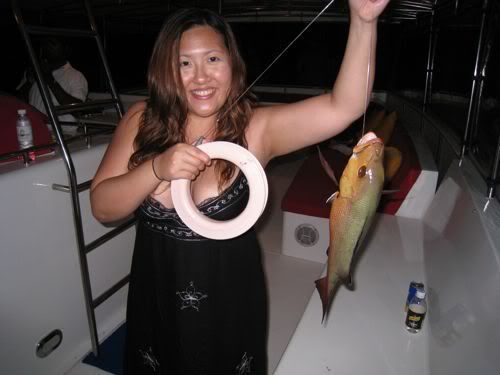 All those fish were HUGE and belonged to a single couple!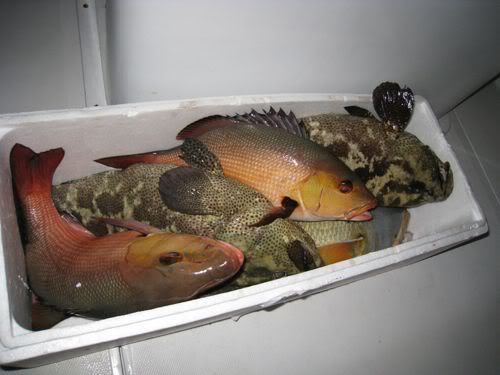 Our Haul
Dinner!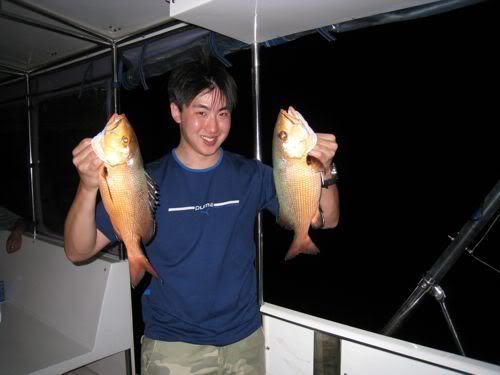 Any fish we could would be cooked for us in however way we'd like. So naturally, we chose sashimi! What better way to enjoy fresh caught fish from absolutely pristine waters! I have to say, it was absolutely delicious. Perhaps it's just in my head, but it tasted oh so sweet