On Sunday we had a yum cha brunch with Viv at Rhodes Phoenix before she had to jet to the airport to catch her flight to the US. It's been quite a while since we've had yum cha and so our meal really did the job of hitting the spot. Once again, I love the fact that we have a great local that does quality food (yum char and ala carte) just 5 mins walk from us. Makes it so much easier than when we used to have to drive to Chatswood, contend with mind numbingly slow Sunday drivers, and struggle to find parking.
I think we over ordered just a tad for the 3 of us. The problem with coming early, is that the restaurant is still emptyish and so you have the food carts all passing you so quickly and as such, just ordering up a storm before your stomach can even begin to protest!
Siew Mai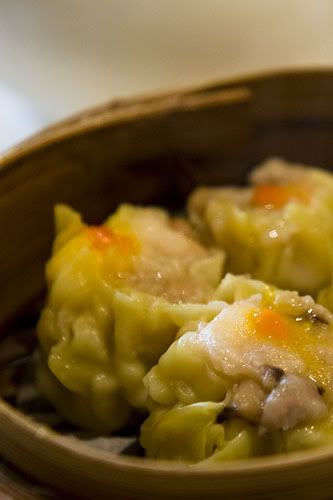 Salt & Pepper Squid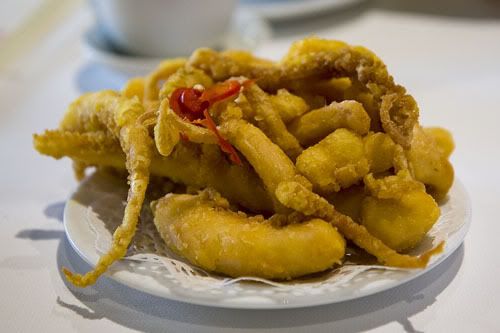 Har Gow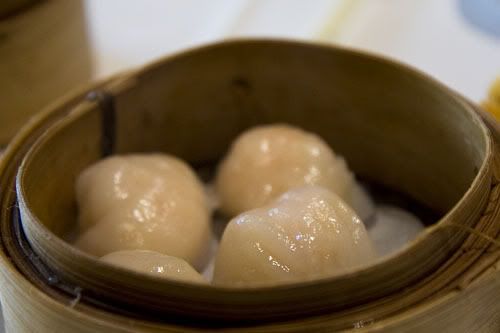 Pork Spare Ribs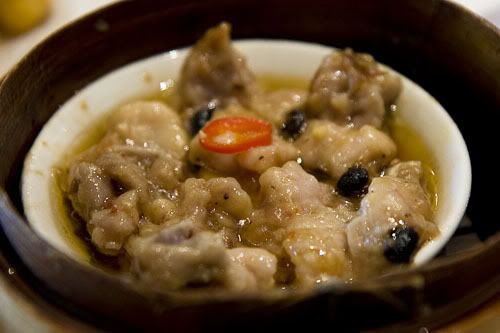 Spring Rolls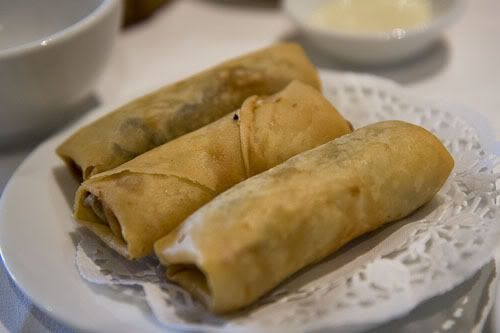 Scallop Won Ton Things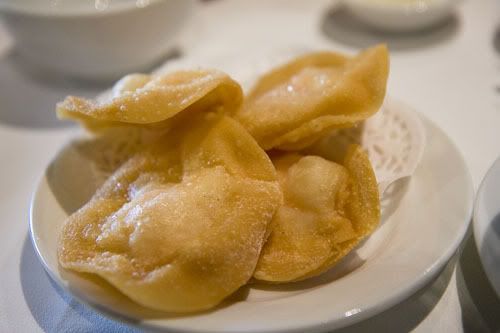 Char Siew Bao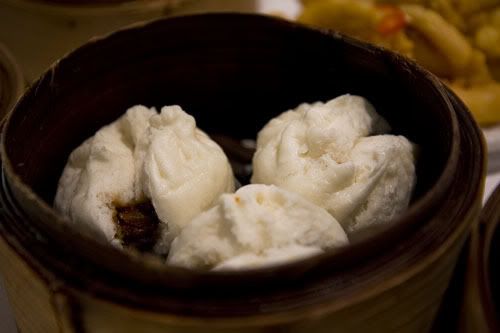 Bamboo Shoot Roll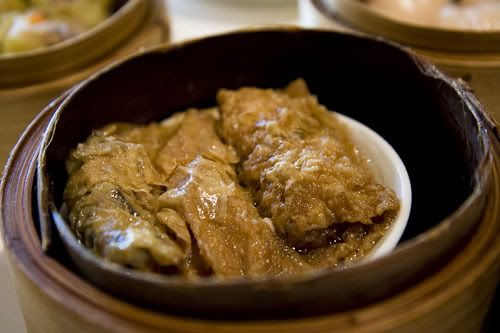 Chee Chong Fun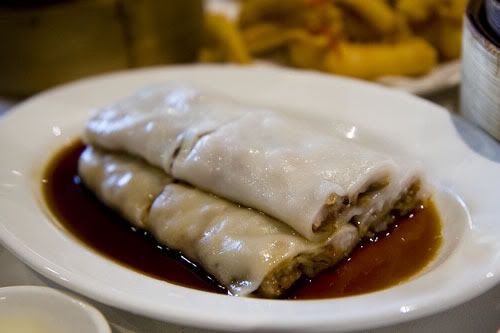 Won Ton
Bo Lo Bao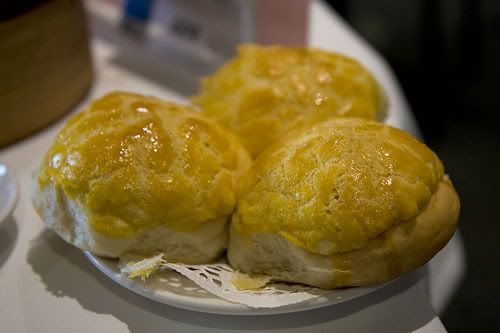 Mango Pancakes
Mmmm….For me, no yum cha is complete without this!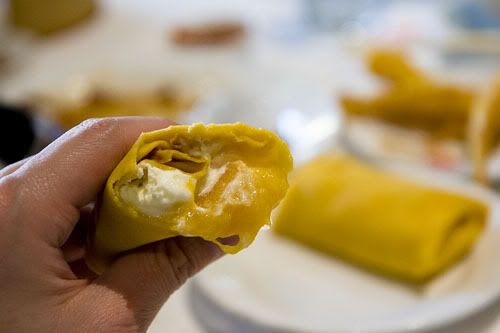 Or this! Tau Foo Fa
Or this as well! Egg Tarts