This year there hasn't been the usual obligatory Valentines Day whinge moreso because I've been too busy packing and moving than me actually regarding the day as no longer being whingeworthy. V Day is still a load of bollocks, thank you very much, and this year I've spared myself the need to do the whole song and dance routine because of our hectic schedules. But if you're still feeling particularly jaded about the whole concept of Valentines Day, then here are the links to my previous ramblings here in 2007, and here in 2008. And I may as well add this one here as well to remind Erica about last year since I didn't really do squat for her this year 😛
Instead, we just had a lovely lunch out at the always delightful Boathouse on Blackwattle. Another venue that we'll sorely miss from the Sydney foodie scene. We basically come here for one thing and one thing only, and that's their snapper pie which has as yet to be rivalled by any other restaurant. Admittedly this isn't too hard since I haven't tasted it at any other restaurant. But that being said, it is their signature dish after all and I haven't seen it on the menu's of any other restaurants around these here parts anyway.
Anyway, I last posted about it here so if you head on there you'll basically see the same crap that I'm about to roll out now in this post, but probably just from a different angle
Le Boathouse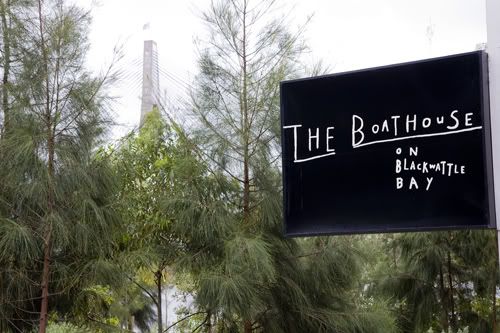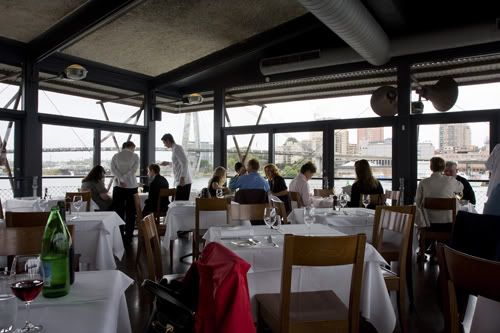 The Boathouse menu as designed by some wacked out meth slurping junkie…. probably
Amuse Bouche of some fishy ball things
Raspberry Caprioska
Bread
Macleay and Manning River Oysters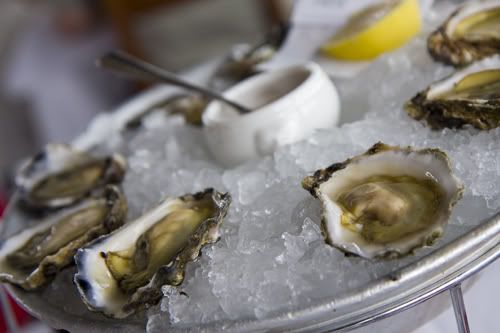 Tuna and Spanner Crab and Kingfish Tartare
Potato Blinis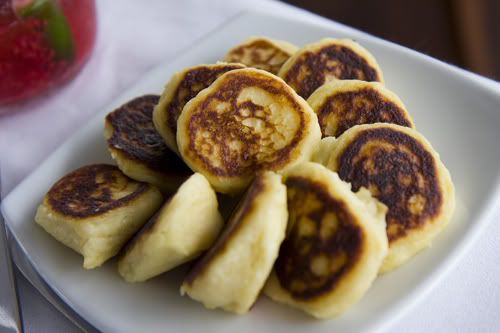 Salmon Caviar
Mmm… Caviar + Wasabi + Creme Fraiche + Blinis = ….4?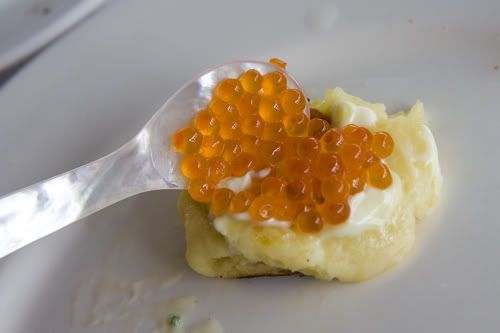 Once again, you just can't trust these people with cameras to leave you alone when you're eating….
Lovely waitress serving us up a fishy delight. Wait that came out wrong!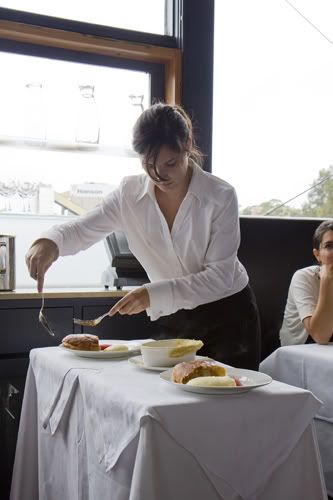 The best Snapper Pies anywhere….. that I've eaten at
This is probably my third post on the place and so there's nothing I could say that I haven't already said before. The food is exceptional (assuming you order the snapper pie) and the service nothing short of warm and exceptional. I'm going to truly miss our favourite dishes here. Once we move into the house, Erica's going to try making Blinis to eat with caviar and I'm going to try my hand at making my own snapper pies. I can only hope that it'll come even close to what's on offer here but well…. whatever it tastes like it's gonna have to do unfortunately. A wonderful wonderful lunch with the Tai Tai and sorry babes, no flowers for you this year!!!! 😛