What a jolly good (and baby filled) weekend it was, Manu and TL were in Singers for the week (work for Manu and play for TL) and so it was awesome catching up with them again! My word has little Arthur grown!!! Not one to sugarcoat words, he's one chubby baby!!! I mean, I've seen photo's of him growing over the last few months of Facebook, but the last time I saw him in the flesh he was still a wee lil' thing. No more!! Deeeffffiinately no more!
Now, he's like the Staypuff Marshmallow baby!! Or he Michelin baby!! Whatever the name, he's definitely doesn't belong in the featherweight division. He's one big boy and is so adorably friendly! He's pretty much the most social baby I've met. Most other babies tend to blast the siren after while in the arms of a stranger but not so Arthur, he loves almost all company! Another strange thing about Arthur. For a mixed Eurasian baby, he looks almost completely white! Now this I haven't seen before. Manu, you must have been packing some pretty potent squigglies… I take my hat off to you good sir. That's some dominant genes you have right there.
Anyway, for dinner we went to Jumbo at Clarke Quay as Manu is a big Black Pepper Crab man. I love Jumbo, I think their food is great. Especially their Chilli Crab and Drunken Prawns. Nom nom nom…. Personally I still prefer the Black Pepper Crab at No.3 Crab Delicacy, but think the Chilli Crab is better here. Which reminds me, now that I'm living in Singapore, I never have to cook damn black pepper crab again!!!! I'll just make my Black Pepper Vermicelli however
Woohoo!!!!
I don't particularly feel like typing all that much today, so I'm just going to blast pictures in your face. And yes, there are alot of pictures. It's nice to take photo's of something other than food for a change, even if it's just babies… 😛
Princess TL is in town!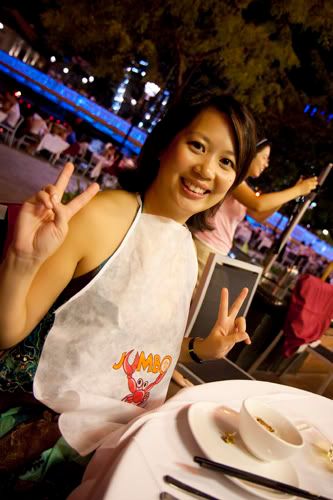 The other and lesser known Flying Nun. The more masculine and not quite celibate one…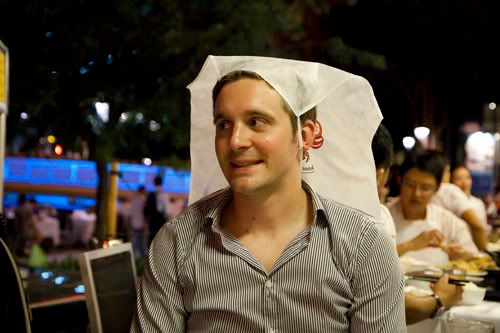 Mr Mike thinking we don't know about the ol' nudie mag hidden behind a menu trick. Ha… so naive…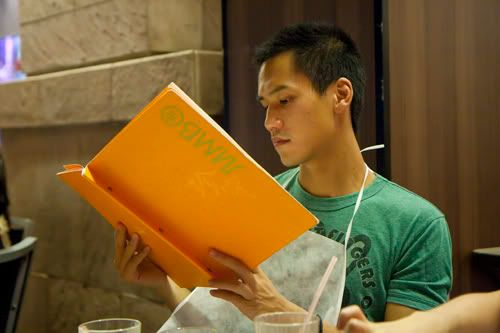 Hot girlfriend with baby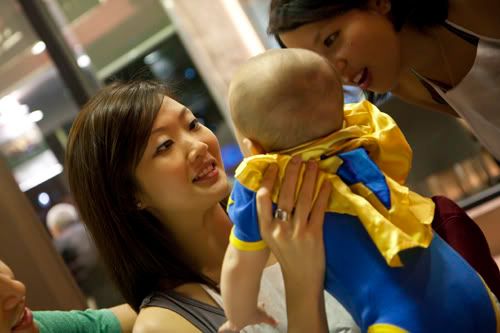 Babies… awesome chick magnets ++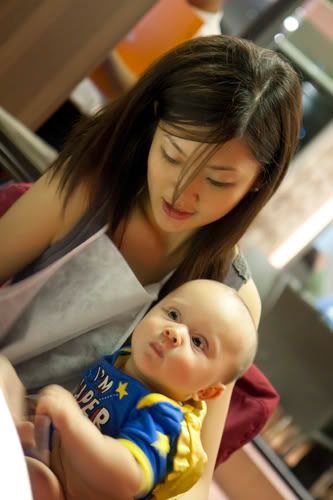 Crispy Baby Squid
Bamboo Clams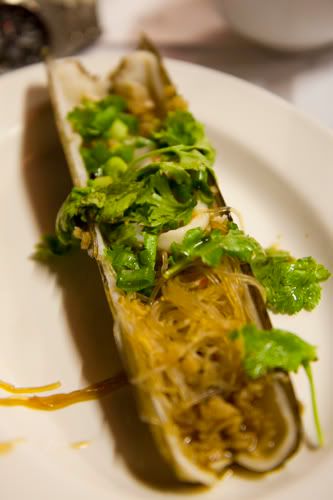 I will resist captioning this photo on grounds that I may get an ass whooping from Mike…
"My Daddy's one is this big!!! I swear!!! It's epic man!!! Googoogaga…." (you owe me Manu)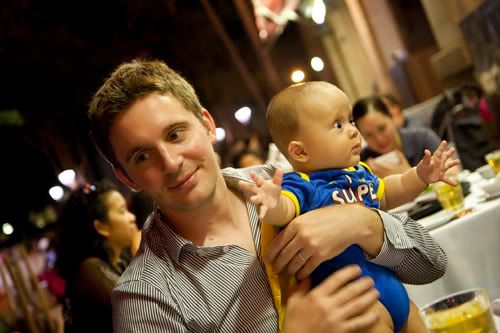 I bet TL bought that shirt just for photo ops like this… I praise the foresight.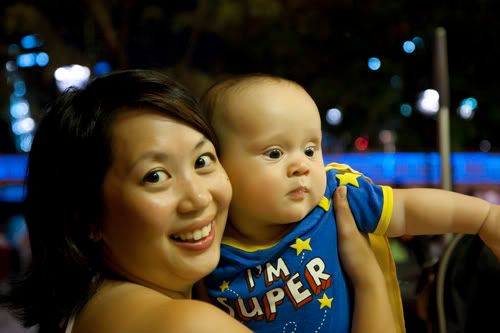 If ever anyone tells you that you have a face like a smashed crab, it's not a compliment…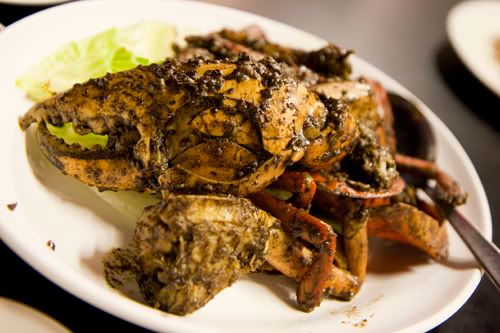 Scallop things
Chillimacrabs!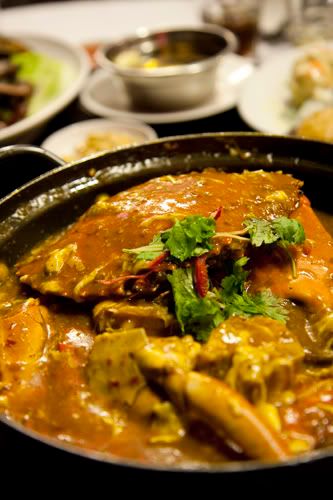 Man toes…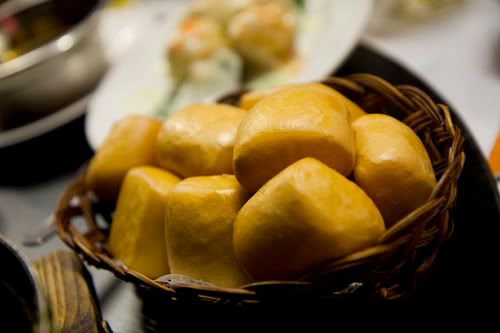 Dudes and babies… Nup, just doesn't do it for me…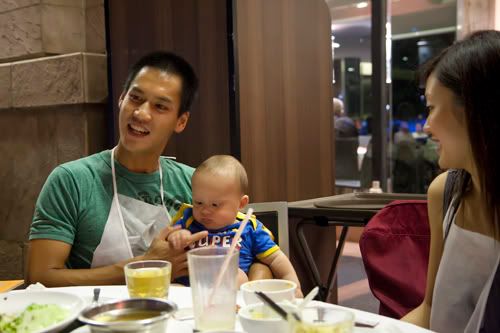 Mike: Check out those sweet cans… ~evil thoughts~
Arthur: Milk Jugs! Nomnomnomnomnom….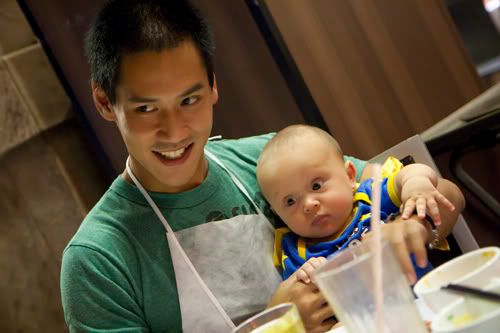 No Arthur!! Don't pull the finger!! Not while we're eating!! Nooooo!!!!
De-shelled cereal prawns
Scallop and Yam things
Inebriated Prawns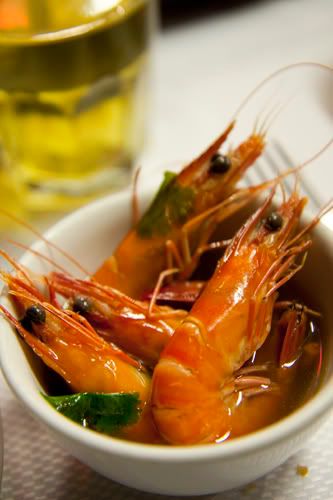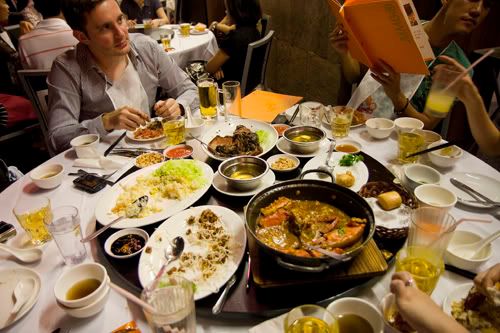 I have no idea what the heck I'm doing…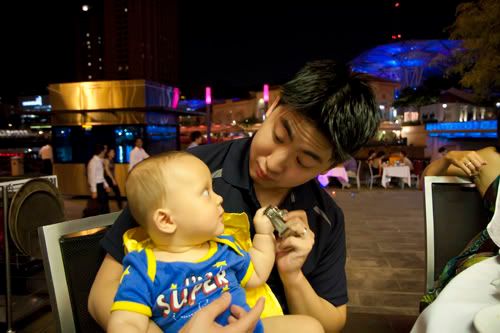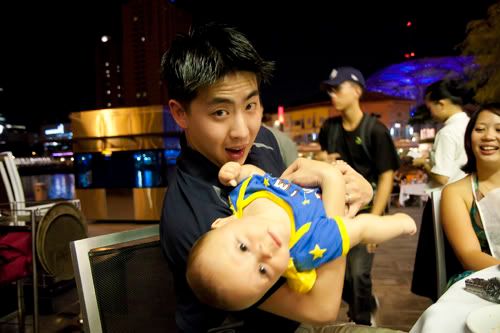 Worst… Superhero… Ever…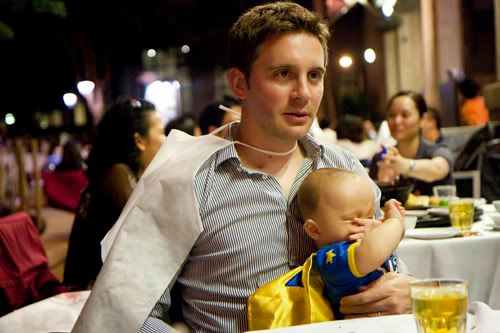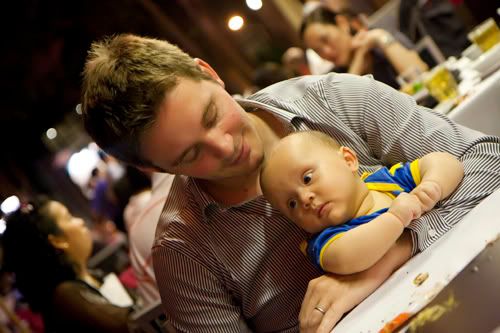 I'm still waiting for that tiny glimmer of a maternal instinct to spark into a fire…. still waiting.