As a follow up post from the one about my first day volunteering down at the dog mill, here's another one with some pics.
Yesterday was another exhausting day down at the dog mill, but an absolutely rewarding one. It was so heartwarming to witness the huge public reaction that has been galvanised in response to the plight of these dogs. Appointments for viewing the dogs with intent to foster or adopt ran non-stop throughout the course of the day, with countless people dropping by unannounced to submit donations or supplies.
Even those whom were unable to view the dogs due to the appointments for the day being fully booked, apologised and offered donations on the spot instead. It's a sight and experience that really humbles you and fills you with hope. Hope that comes at time just when you think humanity itself is a lost cause. Just being a witness to this spectacle has changed the way that I have chosen to phrase my words as I type this. Previously I would have asked for the public to do what they can to contribute to the plight of these unloved dogs, but I can't say that any more.
These dogs can no more ever be accused of being unloved. In fact, there has been enough love demonstrated here to fill a hundred shelters. From the volunteers, the people walking through the doors of Kennel 9, to anyone with a heart that has heard of this situation… no longer will these dogs ever be without that precious gift that every living thing on this planet deserves… except for mobile speed camera operators maybe. No sir… these dogs need no more love in and of itself, but they need a home that is filled with it. They need a family that will give them all the food, water, hugs, and attention that they so deserve, and are willing to trade complete and utter devotion and an undying loyalty for it. And that's a pretty sweet deal if you ask me.
Quite a number of fostering and adoption arrangements took place yesterday which was very very heartening, with myself being one of those lucky people as a matter of fact. But I'll get to that later. We still need more help and hope for more families to step forward to consider these precious animals as an addition to their home, and I have faith that this will happen.
Unfortunately, yesterday wasn't a good day for all of these poor dogs. We had to admit Suzie to the vet due to huge shifts in temperature. Her skin would range from normal to burning at the touch. I took her down there with a couple of wonderful ladies (Sandra and Kim), and another dog that looked like it required attention. The vet said that Suzie had come down with a fever again and she's not sure why, because she seemed fine just a few days ago. They'll do more tests and all we can do is just hope for the best.
The other dog we took down didn't have a name, and so the vet named her Nadine. One of the girls actually suggested naming her Garmin because she was so fascinated by the Garmin GPS that was shouting directions to us in the car lol…. Earlier that morning, I went back to the Shih Tzu cage to check to see if they had all finished their food, only to discover a large amount of blood all over the floor and the dogs.
After much looking around, we eventually discovered that it was Nadine that had been attacked, most likely over the food, by the other Shih Tzu's. We checked her out and found puncture wounds on both her paw and her ears, and so we cleaned it up and isolated her for a while. Only later in the afternoon Sandra and Kim whom just came down to take a look, noticed that she was somewhat listless. Since they volunteered to take Suzie down to the vet, they said they may as well take Nadine too just to be on the safe side. And so I took her and accompanied them. Lucky we did. Nadine, apart from her superficial wounds, was completely blind in one eye due to an injury, had tick fever, and 3 of her 4 paws were badly infected resulting problems with her walking. And that was even before the results of the blood test. Nadine still looks like a young pup and I can't imagine that she'll be much more than a year old, which makes it even more saddening.
I'm not sure of the results of test, suffice to say that I can only hope for the best. Kim has put her hand up to foster Nadine for 2 weeks, god bless her, and I told her that worst case scenario I can take over the fostering after that time. I'll already be fostering a King Charles for the next two weeks as it is…
During that time, there were a number of the dogs that got taken to and from the vet with issues like high fevers and bloody or watery stools, but overall, the health of the dogs are all steadily improving. That being said, this is very very far from the ideal place for dogs to recover from all their problems. We really really want to put the word out there for people to help with fostering, to open up their homes so that these dogs will have a clean, safe, and dry place to recover until they can find someone willing to permanently adopt them.
The housing of which the dogs are kept are usually damp from water soaking into the porous concrete floor after we've scrubbed out the enclosures, sun starved, and generally as unpleasant as could be imagined. So if anyone knows of someone whom is able to assist, please let them know or try to spread the word.
For more details please scroll through to the end of this post after the pics. My apologies to all you other LJ peeps for not using an LJ cut, but I want to make sure no one misses this post.
Edit: Photobucket for some reason is flagging some of these pics as violating their terms. I've reuploaded the ones that have. If anyone sees a picture error, please leave a comment and let me know so I can reupload it. And after that, fly over to the US and kick whomever wrote that gay autoscanning algorithm in the nuts…
Sweet Little Suzie
Once her coat grows back she will be absolutely beautiful
She also has the most wonderful temperament and just wants your attention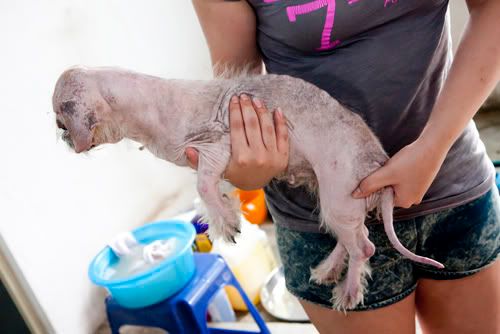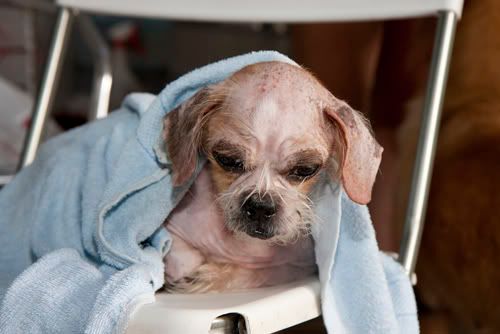 Beautiful Stella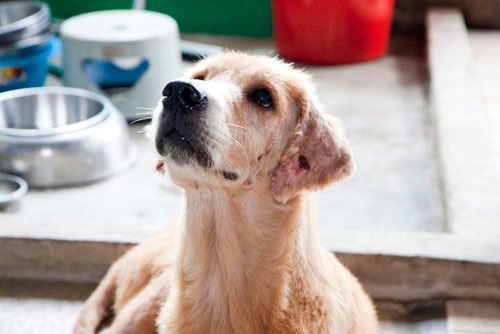 Arguably every volunteers favourite dog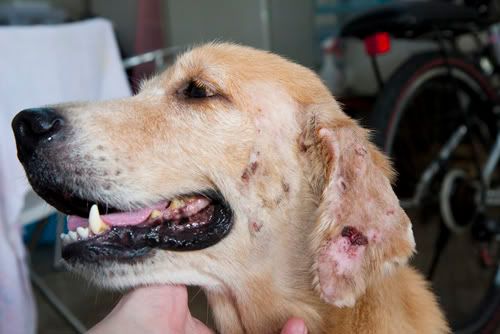 One of the most friendly and loveable Retrievers you'll ever meet
If you adopt her, you'll likely have volunteers knocking on your door asking to see her because we'll all miss her so much once she goes…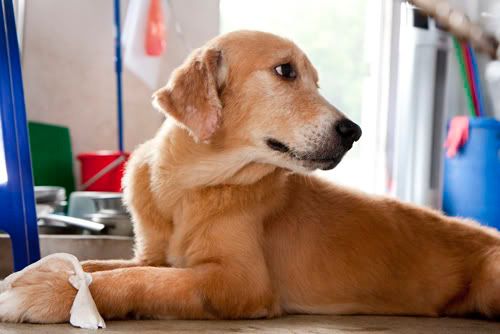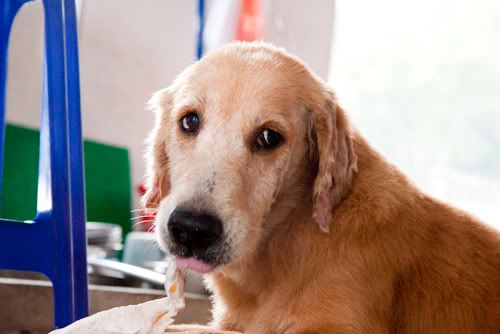 Sad little Sheila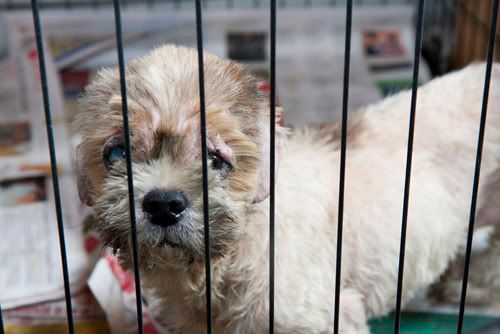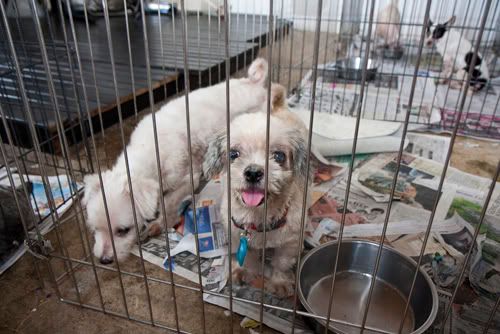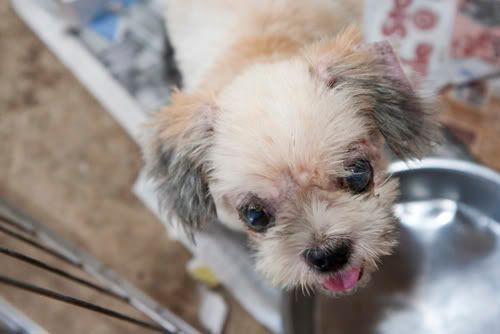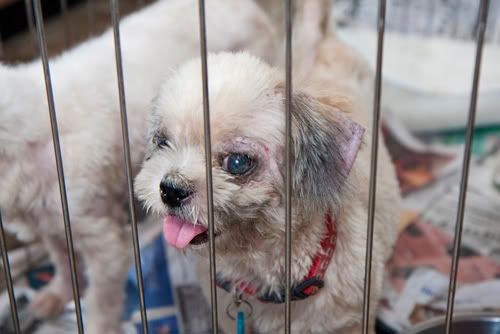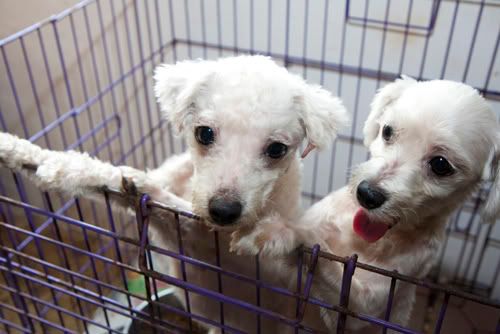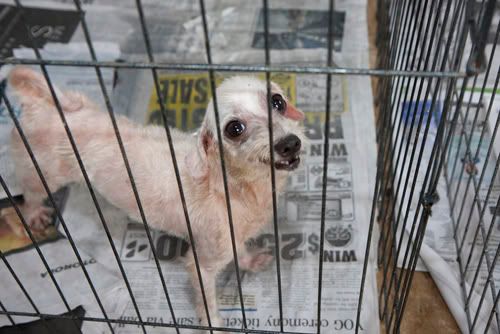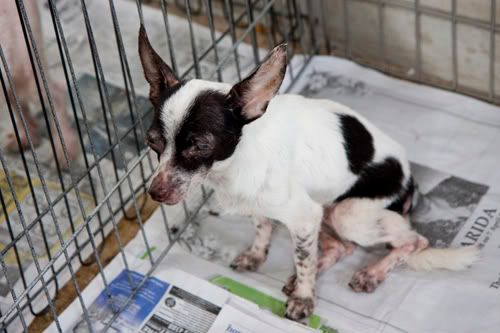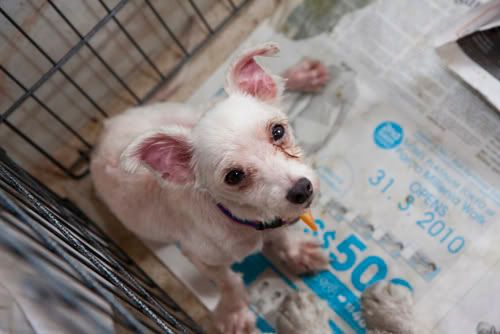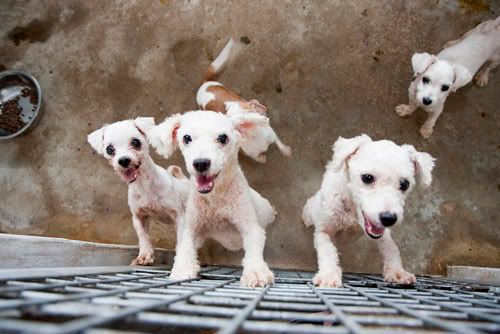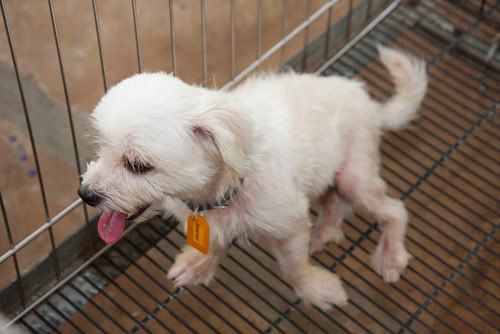 Poor Nadine… get better sweetie!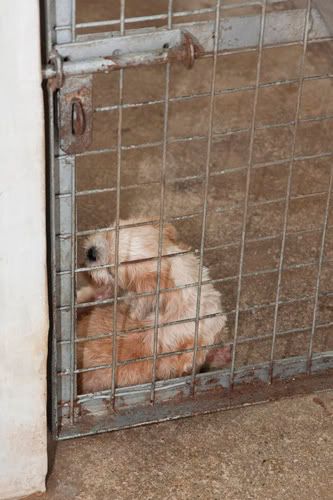 Lopez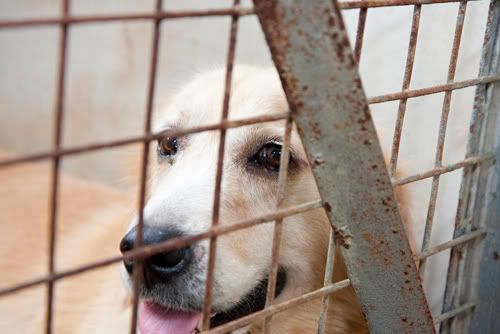 Freya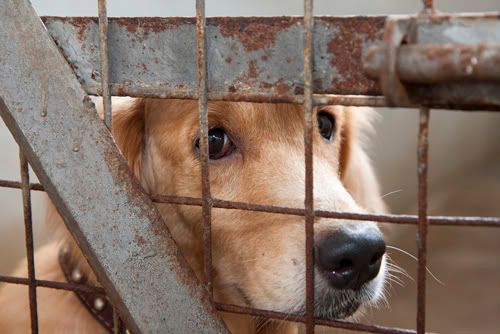 Elmo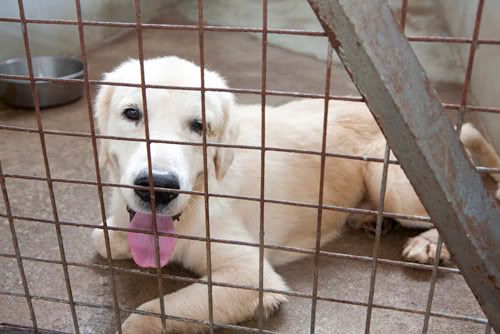 Poor Elmo's leg…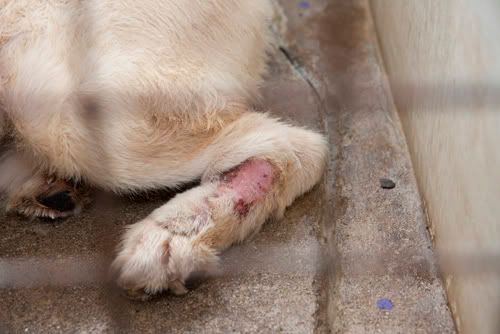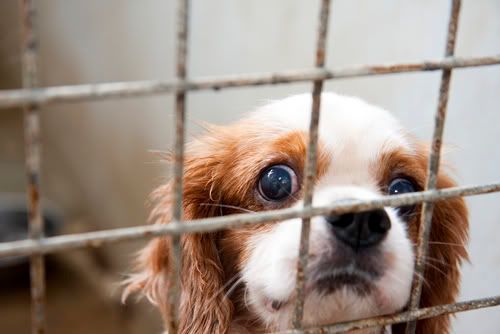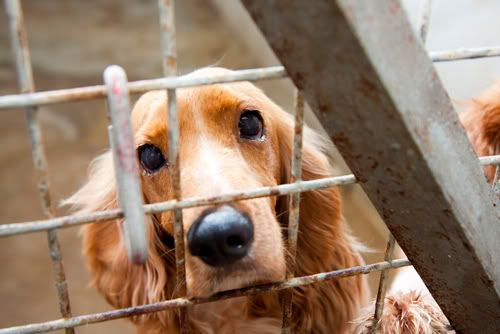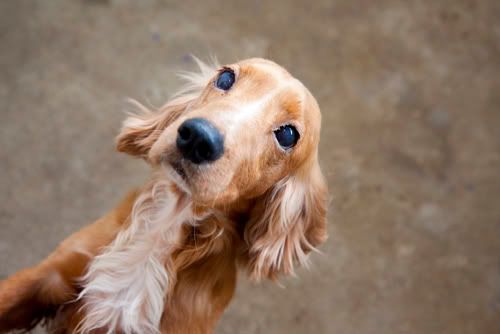 ————————————————-
Extract from http://dogmilllrehomers.blogspot.com/
NEEDS
1 FINANCE: A new bank account has been opened for this rescue project
There will be strict accountability.
Finances will be primarily for food, shelter upkeep and medical bills. (When volunteers first came to the shelter, they found only Mama-lemon washing liquid and water hose for cleaning the place….and only plain rice for the dogs.) Volunteers have since been bringing and cooking food for the dogs
Donation details : Write cheque to "Mutts and Mittens Foundation" (behind it MUST WRITE "for Pasir Ris 75 Dogs project"). Post to MUTTS AND MITTENS PTE LTD (Attention: Cohen/Leng),11 Pasir Ris Farmway 2, Singapore 519326.
OCBC Bank account : 568 -885222- 001
2 HANDS-ON HELP: washing the place, washing the dogs, feeding the dogs, etc. Volunteers needed.
3 TRANSPORTATION: trips to the vet, buying things etc.
4 FOSTERERS: Temporary homes for the dogs until they find adoptors
5 ADOPTORS
etc
Please direct all enquiries to dogmillrehomers@hotmail.com