Now on a slightly related note to my last post, the relation being my endearing appreciation for high brow humour, Erica and I passed this big construction signboard driving home from the city a few days ago.
I took one look at it and started sniggering non-stop to myself. Erica gave me *that* look and eventually bit, asking me (against her better judgement) what it was that so amused me.
It was a good few minutes before I could explain. Everytime I tried, I ended bursting out laughing until tears came.
It was the signboard of a construction company called… Hooker Cockram. Hahahahaha!!! Seriously!! Here's a pic I googled.
The funnies need no explanation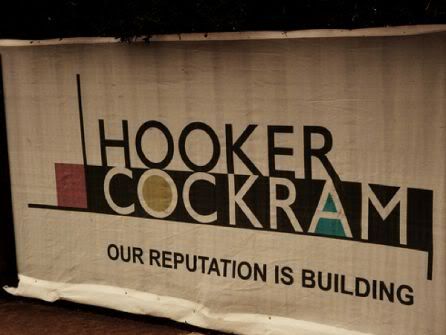 And according to their website, they've just changed their name to… Cockram Construction!!! Hahahaha!!
Again…

Much eye rolling ensued when I explained to Erica the source of my mirth. Now how can anyone look and that and not snigger? Really.