It's been sooooo damn long since I last did a foodie post. I'm kinda over the whole food documenting thing, it's come and gone like most of my hobbies and interests. And unless they can cram a DSLR quality camera into a pocket sized piece of perfect, that's unlikely to change anytime soon. So this would probably come as good news to all whom previously asked me to stop doing foodie posts
So on one hand, screw you guys, you're not the boss of me. And on the other hand, curses to you, you won in the end.
But I still do try to make exceptions for cases where I suspect that the meal in waiting may give me a trouser tent of epic proportions. In which case, out comes the dusty 40D again.
And there's no chef that gives me a raging rock hard gastronomic boner like Tetsuya. I would put on a wig and play both roles as the two girls to his one cup if that's what he asked me to do.
Being our first trip back to Sydney in such a long time, there was just no way we could come and leave Sydney without dining at Tetsuya's again and still maintain a clear conscience.
Unfortunately for 2011, and the first time since 1993, Tetsuya's has lost a chef hat to be a 2 hat rated restaurant instead of 3. When Chef Tetsuya was questioned on how he felt on the ratings demotion, he responded with "Those critics are all poo poo heads.". Right on chef… right on.
Initially when we called to make reservations for the restaurant, we were informed, as per usual, that there were none available for months. Thankfully, the delightful reservation staff at Tetsuya's other restaurant in Singapore, Waku Ghin, assisted us in security a prime Saturday lunch reservation at very short notice. Awesomenesesnnesnesness. I guess I should get off my ass blog about Waku Ghin as well… Especially since that's where we celebrated our 3rd wedding anniversary.
But I digress again, and on with the food. I've never been one to go into too much depth about layers and flavours, because I do try and avoid pretending to know what I'm talking about, and my flavour palate is probably about as delicate as a tradesman's hands. What I do do however, is try to pepper my views with as much emotive descriptives and inappropriate sexual innuendos as I can, because that's just how I roll. A dirty pervert in a candy van.
Our experience on this occasion, just like the 4 that came before it, was absolutely superb. I don't care what the critics say. Whether it be 3 hats or 3 pants, 2, or even none, Chef Tetsuya was spot on the mark when he called those critics poo poo heads (true story).
From the impeccable service staff and the pre-meal wheaty example of the finest of baking engineering, the bread roll with a seemingly infinite amount of crust on offer, all the way through to the final dessert, it seems that over the years this restaurant has continued to maintain the highest of standards… in my plebish opinion anyway.
With the delicate flavours of every raw dish splitting the blood flow between my tongue and my loins, the marriage of sea cucumber and braise ox tail turning my initial LOLWTF to a OMGASL, to final the the crisp bite of the frosty desserts sealing in the entire dining experience with their icy pleasures, the degustation experience as a whole nailed it like a… well… you know.
Oh Tetsuya crusty roll of the heavens, how I've missed you! *leg hump*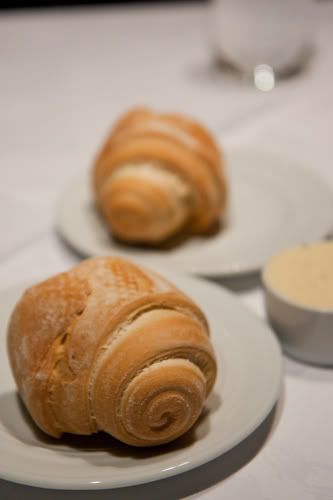 Chilled Cucumber Soup with Sheep Yoghurt Ice Cream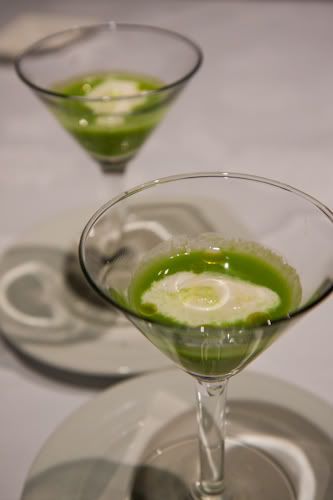 Pacific Oysters with Rice Vinegar & Ginger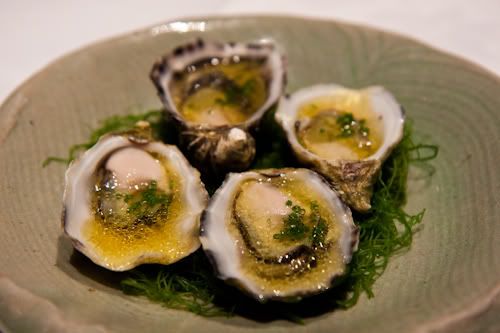 Sashimi of Kingfish with Blackbean & Orange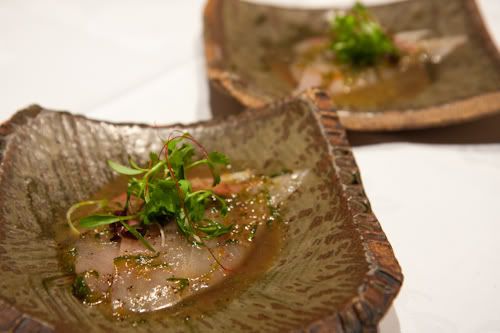 MarinatedNZ Scampi with Avocado Soup & Avruga
Confit Petuna Ocean Trout with Konbu, Celery & Apple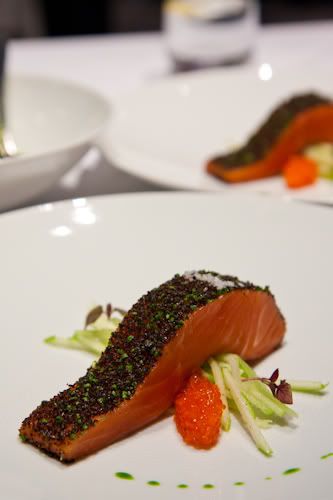 Grilled Leather Jacket with Onion Petals & Pil Pil
Braised Ox Tail with Sea Cucumber & Yuzu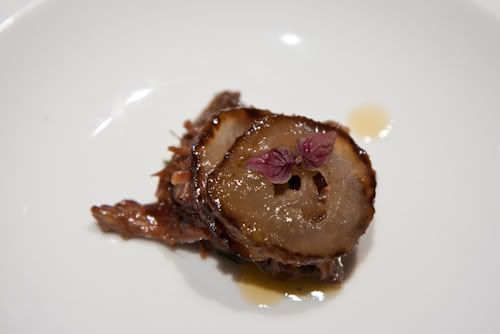 Pancetta Wrapped Quail Breast with Fresh Sprouts & Onion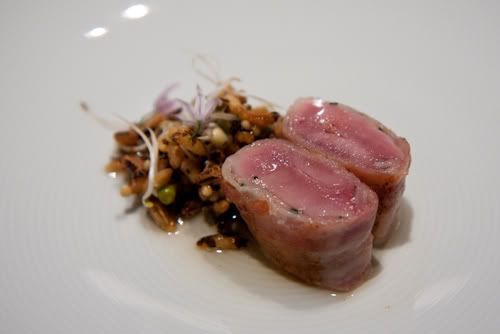 De-Boned Rack of Lamb with Broad Beans & Almond Skins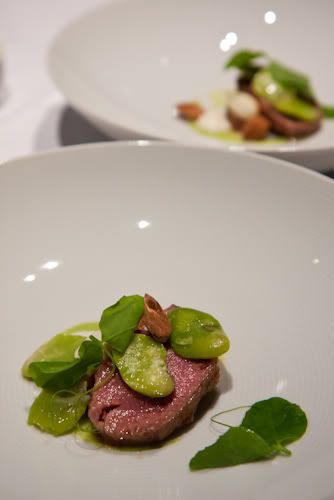 Blood Orange Sorbet and Summer Pudding
Golden Peach with Peach Granita
Chocolate Pave with Cream Cheese Ice Cream & Cinnamon Twigs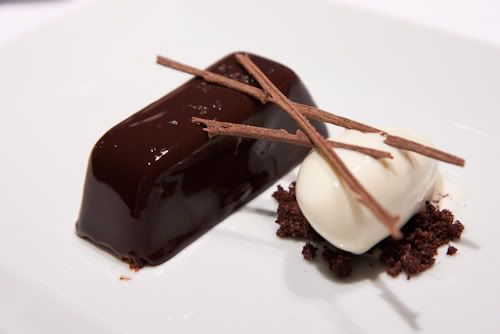 The guts of it…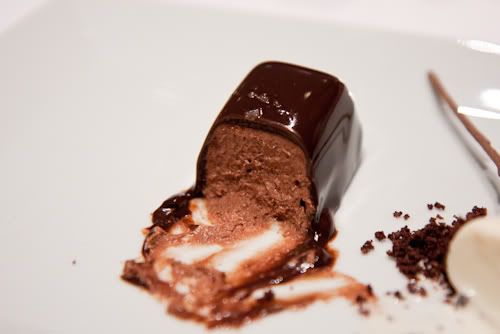 Chocolate Mochi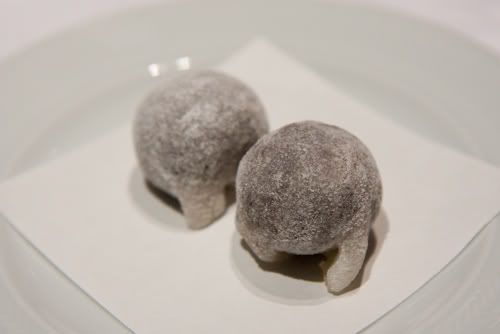 Geez, someone get that guy a frickin' tan already…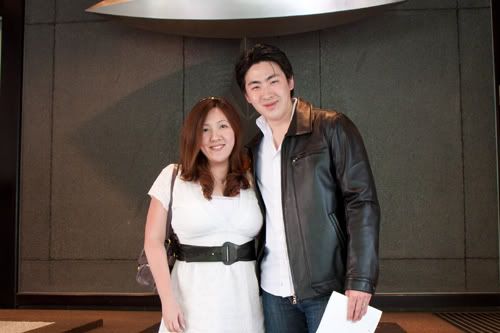 Unlike Waku Ghin which, disappointingly, had only 1 dish that wowed me, Tetsuya's has continued his tradition of chasing one wow with another, and finishing with me having to change my shorts.
Every visit always fills me with gleeful anticipation as well as some degree of dread. And therein lies the pickle. For whenever high expectations of anything is present, there is a correspondingly high chance for disappointment. And thankfully, in regards to this latter aspect, Chef Tetsuya Wakuda has consistently failed.